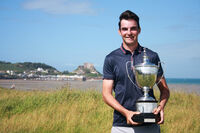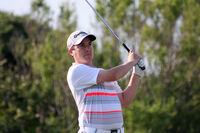 Jordan Sundborg (Shanklin & Sandown), Tom Robson (Rowlands Castle) and Billy McKenzie (Rowlands Castle) all enjoyed that winning feeling over the weekend.
Sundborg shot 10-under to win the 36 hole Stoneham Trophy at Stoneham, Robson shot six-under to win the 36 hole Mike Smith Memorial at Brokenhurst Manor and McKenzie shot 14-under to win the Solent Salver (72 hole aggregate).
Click here for results from Stoneham Trophy.