Seniors County Championship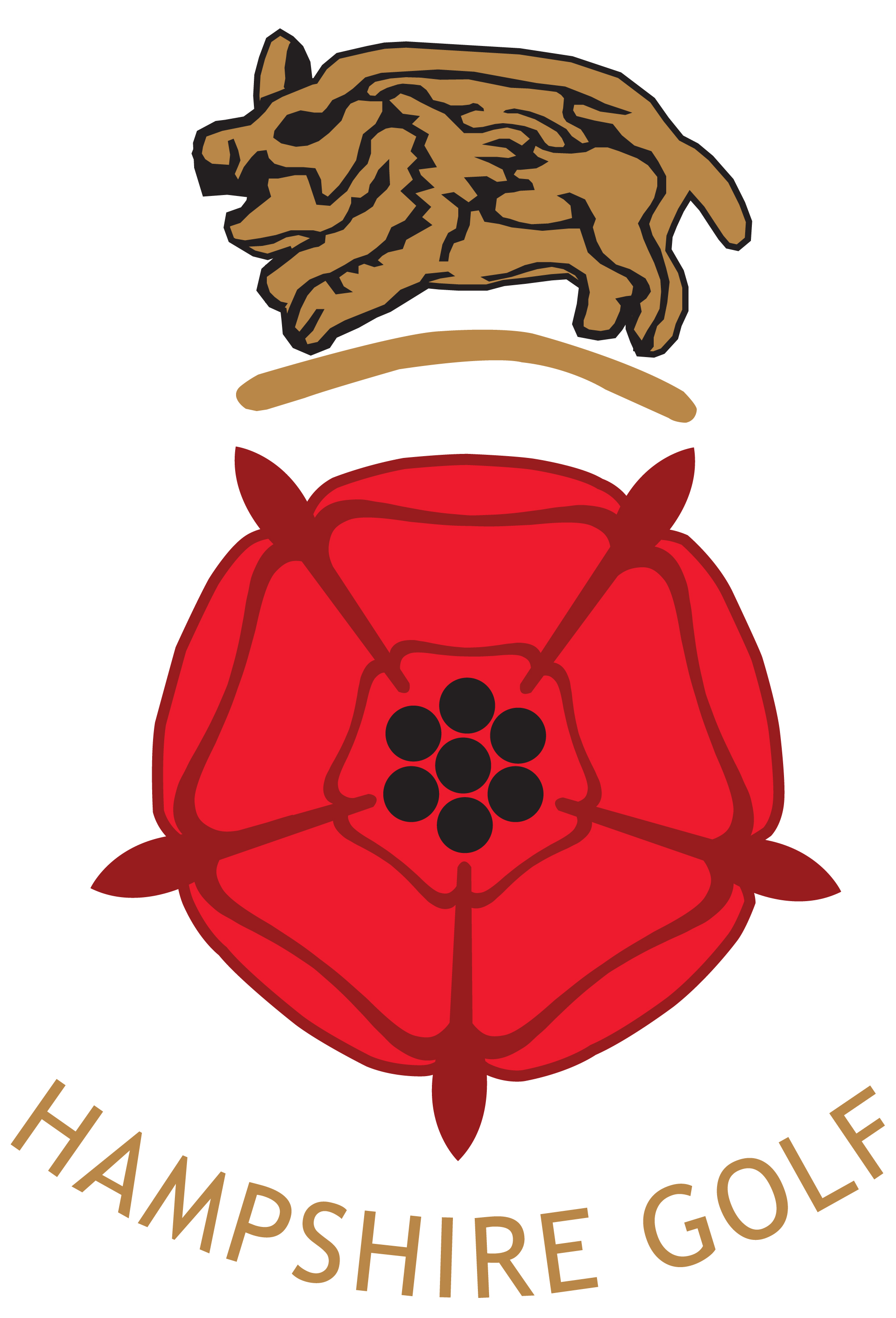 Stoneham's Martin Milne and Alan Mew agreed to share the Seniors County Championship title at Hartley Wintney yesterday.
For the first time since the inception of the Championship in 1978 it was not possible to find an outright winner.
Both players tied on a one-under-par score of 105 for the 27 holes and were unable to play-off for the title as a cloudburst flooded the Hartley Wintney course.
Click here for list of gross and nett scores. Age group winners are highlighted.
Click here for list of prize-winners.
Click here for list of former Seniors County Champions.
Hayling's David McMillan and Stoneham's Richard Elmes had led at lunchtime after the opening 18 holes. Elmes had raced to the turn in a meagre 30 shots, five under the card.
However neither was able to maintain their momentum after lunch and with storm clouds gathering it was left to England Seniors Captain Alan Mew to take the 27 hole Clubhouse lead. The only threat now came from Martin Milne, who needed to par his final hole to win. However as he stood over his final tee shot the Referees warning sirens were sounded, causing a 40 minute delay while a thunderstorm passed overhead.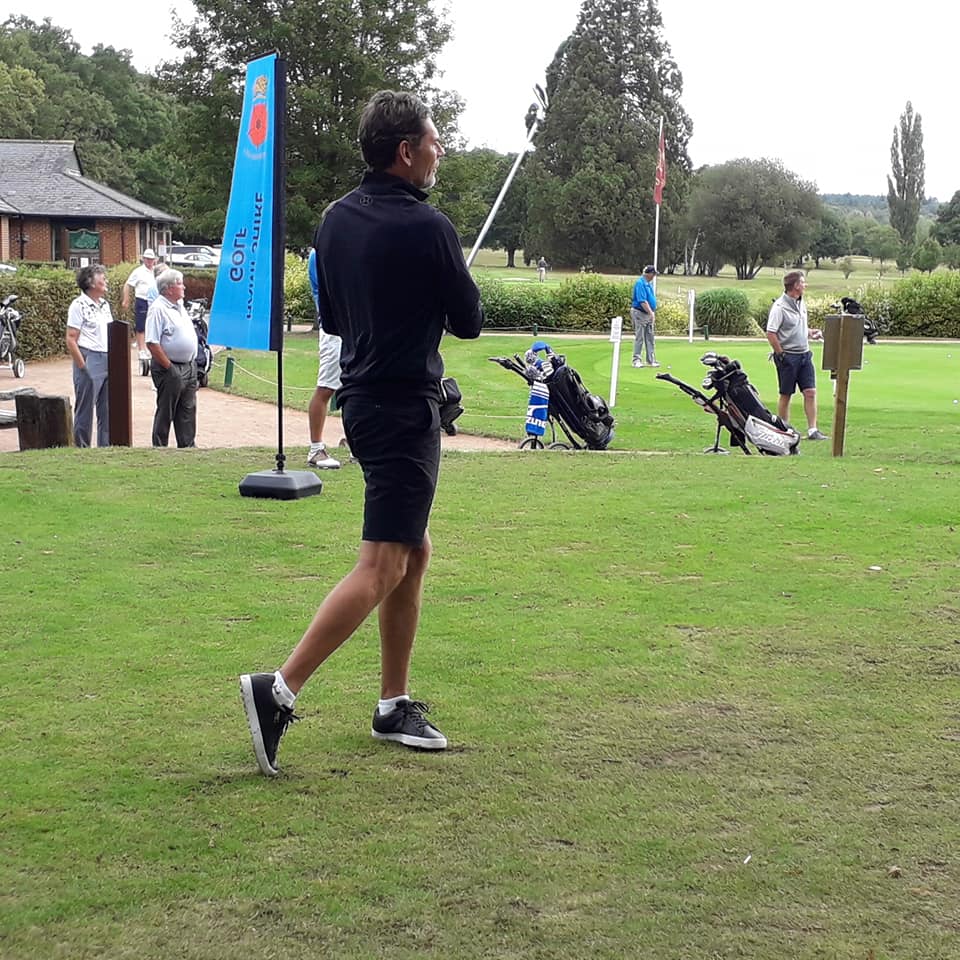 Martin Milne's opening tee shot at Hartley Wintney Golf Club
On his return Milne's tee shot found a green-side bunker and his par saving putt slipped narrowly wide meaning both players had tied on 105. Then the weather gods intervened AGAIN and the heavens open. With the course flooded and heavy rain still falling both players decided on the dry option and agreed to share the title.
Big thank-you to everyone at Hartley Wintney Golf Club for their excellent hospitality. Lunch was given top marks by our resident foodie expert.
SENIORS CHAMPIONSHIP START TIMES
Please click here to see start times for 1st Round of the above.
Please click here to see start times for 2nd Round (9 holes, holes 1 to 9).
Practice Rounds.....weekdays after Noon, please ring the Pro Shop to arrange a convenient date and time.
COMPETITORS.........
Please click here to read important COMPETITORS INFORMATION
COMPETITORS COVID QUESTIONNAIRE (to be completed and returned to David Wheeler by Tuesday 25th August).
Please note that Caddies, Spectators and Ball Spotters are not allowed.
David Wheeler