The annual Past, Present and Future match was played at Hayling Golf Club yesterday. The Present Team (5.5) emerged victorious, just beating the Future (5) with the Past (1.5) in third place.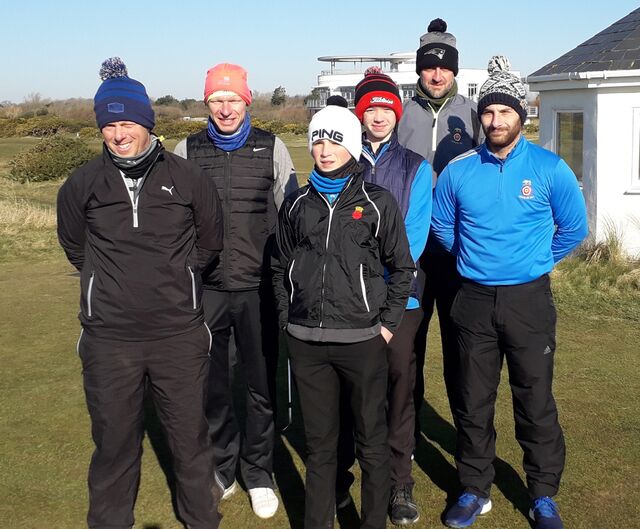 Photo features: Tim Markwick, James Knight, Nick Matthews, Sam West, Mark Burgess and Toby Burden.....all dressed-up to combat the elements.
Click here to see who played who........