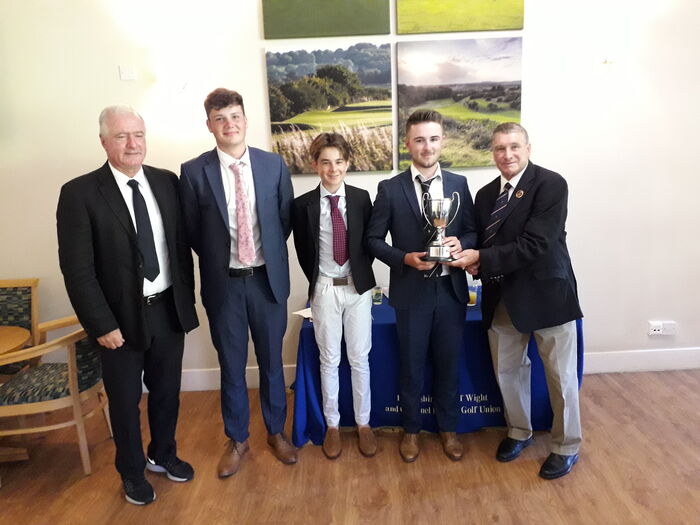 The winning Blackmoor Team.....David Telfer (Manager), Alex Tupper, Jamie Rodger, Lawrence Valente and John Moore (President, Hampshire Golf).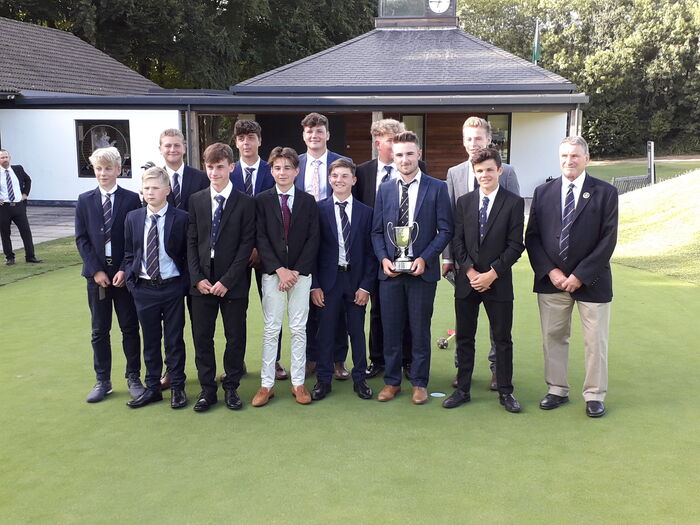 Members of the four Group winning teams...Dummer, Blackmoor, Hayling and South Winchester.
Blackmoor beat Dummer to win the Green Jackets Cup at Hockley on Tuesday 31st July. Blackmoor had beaten Hayling in the semi-final while Dummer had defeated South Winchester.