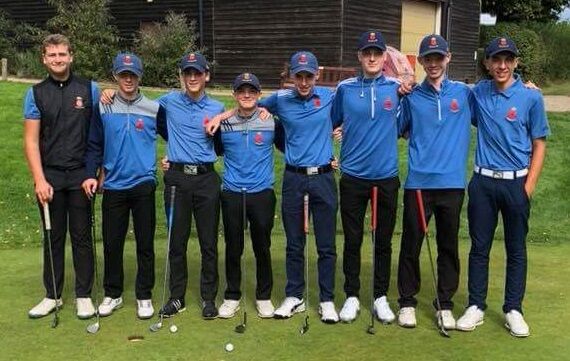 Rob Mulcahy reports on Hampshire Golf Under 16 success.....
Congratulations to our Under 16 Team on their fantastic win yesterday at Royal Ashdown Forest GC against Sussex and Kent
Hampshire beat Sussex 5.5 to 2.5 and beat Ken 5 & 3 thus securing the League South title for the very first time.
Team now off to the England Golf SE Group Final at The Dyke on Sunday 30th September.
Big thanks to the Team and all the Parents, we couldn't do this without you.
Thanks also to Junior Manager Wayne Matthews and to our County Officials, John Moore, David Wheeler and to our coaches Kev Caplehorn, Jon Barnes & Kev Saunders...........great job guys.
Results:
James Freeman - Won Both
Joe Buenfeld - Won 1 Lost 1
Tom Chalk - AS and Lost 1
Nick Matthews Won 1 and AS
Josh Mulcahy - AS in Both
James Hellyer - Won 1 and AS
Sam West - Won Both
Rob Mulcahy
Under 16, Team Manager