Match report
1st Team v Dorset - Liphook 8th May 2022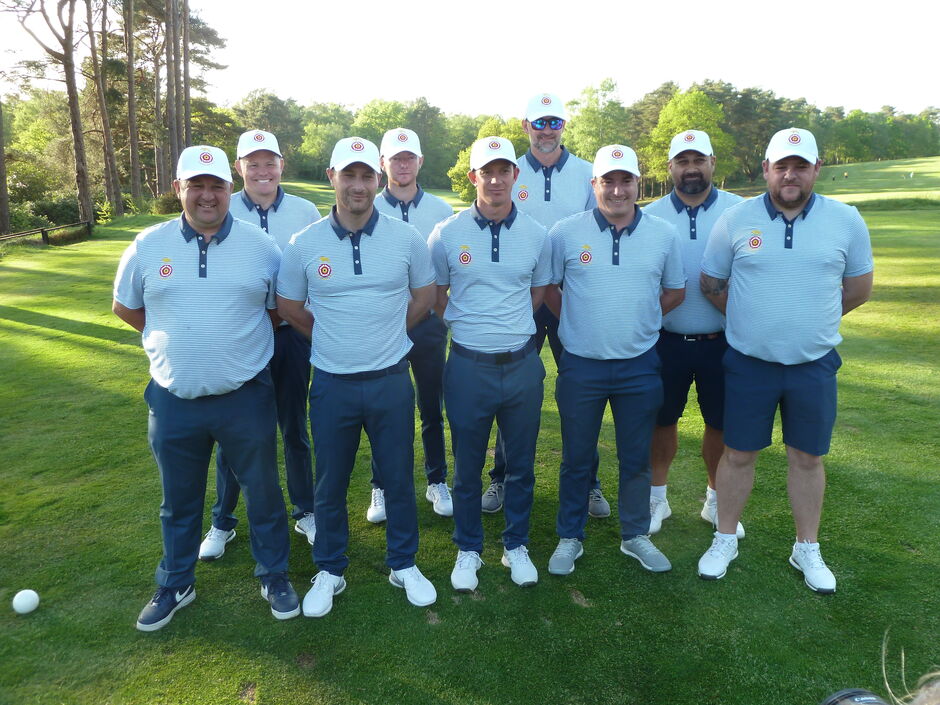 HAMPSHIRE captain Neil Dawson was a proud skipper after watching his team bounce back from last week's Kent defeat by beating Dorset 10-2, at Liphook GC.
The North Hants GC member knew that anything but a big win would effectively kill their South Division title hopes in the first two weeks of the new-look season.
Hampshire always play two matches in May. But the county championship's switch to the last weekend of the month – to avoid clashing with the Queen's Platinum Jubilee celebrations – meant that they played their first two fixtures back-to-back for the first time in the South East League's 59-year history.
And from the get-go Hampshire took the match by the scruff of the neck – winning three out of the four foursomes matches before lunch. A delighted Dawson said: "We knew we had to win and win big. It was an extremely good, positive and professional response to last week's defeat.
"We got off to a good start in both the foursomes and singles. I changed the order slightly in the afternoon, and we had a shorter lunch break, which definitely helped a couple of my players.
"We had two good practice sessions at Liphook, on Thursday night and on Saturday, and we got our combinations right in terms of which player took the odd and even hole tee shots."
With former captain Martin Young ruled out overnight after testing positive for COVID 19, Lee-on-the-Solent's University of Tennessee player George Saunders stepped in, having returned early from the USA.
The switch did not disrupt Dawson's plans and Hampshire were up in two and all square in the other two after six holes. By the 10th, the hosts had taken control with Hayling's Toby Burden and Stoneham's Ryan Moody five-up, closing out a 7&6 win against Adan Yates and Will Holland.
Rowlands Castle's Tom Robson and Blackmoor's Mark Burgess went three-up after the turn and won 4&3. The bottom two matches were closer affairs, but former captain Colin Roope, and his Rowlands clubmate Darren Wright, held out for a half.
Meanwhile Saunders and three-time county champion Ryan Henley held on to their one-hole advantage through the back nine to make it 31/2-1/2 at lunch.
The first at Liphook is a par three and Hampshire claimed the hole in four of the singles to dampen any early hopes of a Dorset fightback as the sun shone brilliantly on the East Hampshire heathland course, with the fastest greens in the county.
Only former England international Wright met any real resistance from Dorset's bright hope – 15-year-old Jensen Bull, who was two-up after seven. Burden, who moved up to second out from the anchor role, beat Tom Bastow 6&4, a scoreline matched by Roope against Will Holland.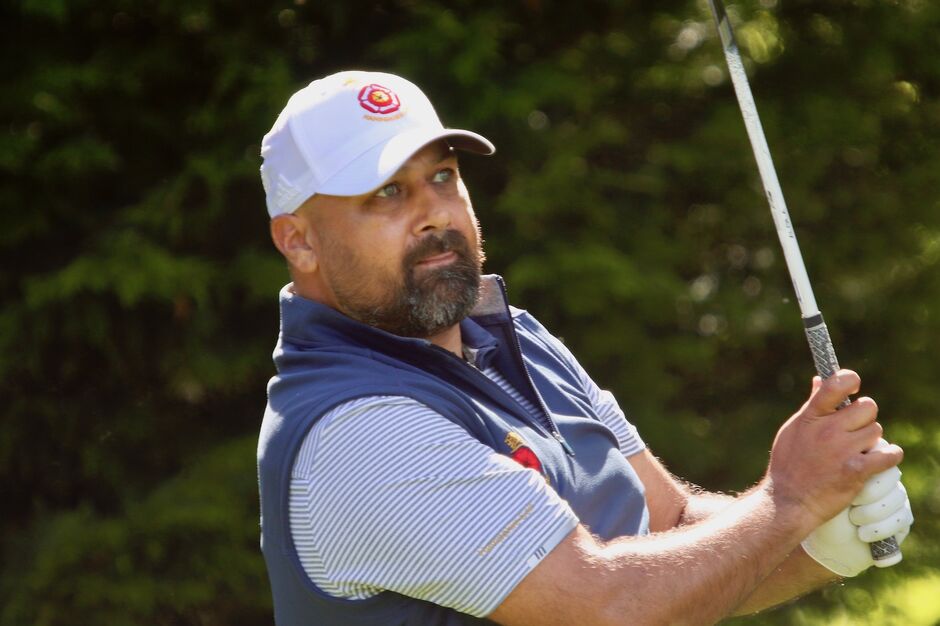 Wright fought back on the back nine to win by one on the last, as the Brabazon and Carris Trophy winner used all the experience he gained from playing and winning on the EuroPro Tour – before returning to the amateur ranks four years ago.
And Saunders, despite a lack of competitive golf in the States this year, won the last to half the match - thanks to a long bunker shot to eight feet - as Matt Sandy conceded the birdie putt having lost his ball off the tee.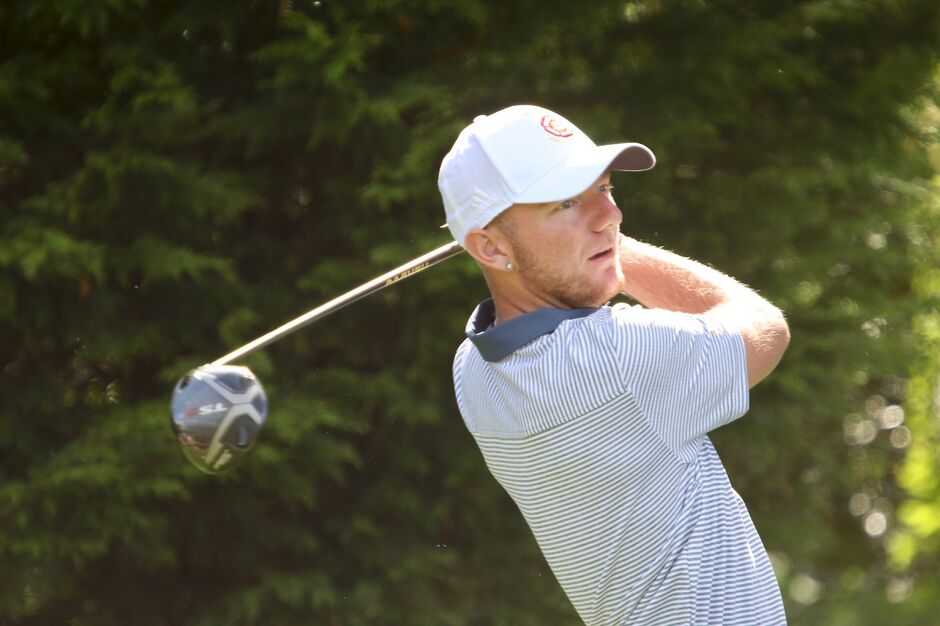 That half-point could prove vital come August when Hampshire will travel to Surrey for their final match, assuming they can beat Sussex at Hayling next month.
Dawson added: "We found out that Kent lost 8½ - 3½ to Sussex – a slightly worse scoreline than in our match last week, so adding eight games to our match point difference was vital. The South Division is often decided by the match scores aggregate, because it is so hard to win all four games in one season.
"Everyone contributed at least a point which pleased me the most, but George's half could be worth a lot come the end of the season."
Stoneham's Ryan Henley, who made his league return last week after more than six years out of the team after starting a family, only missed out on gaining points in his match by being on the receiving end of a fine birdie on the last hole from his opponent - Dorset's Greg Sutcliffe, Henley having fought back from being two down after six.