Under 18 squad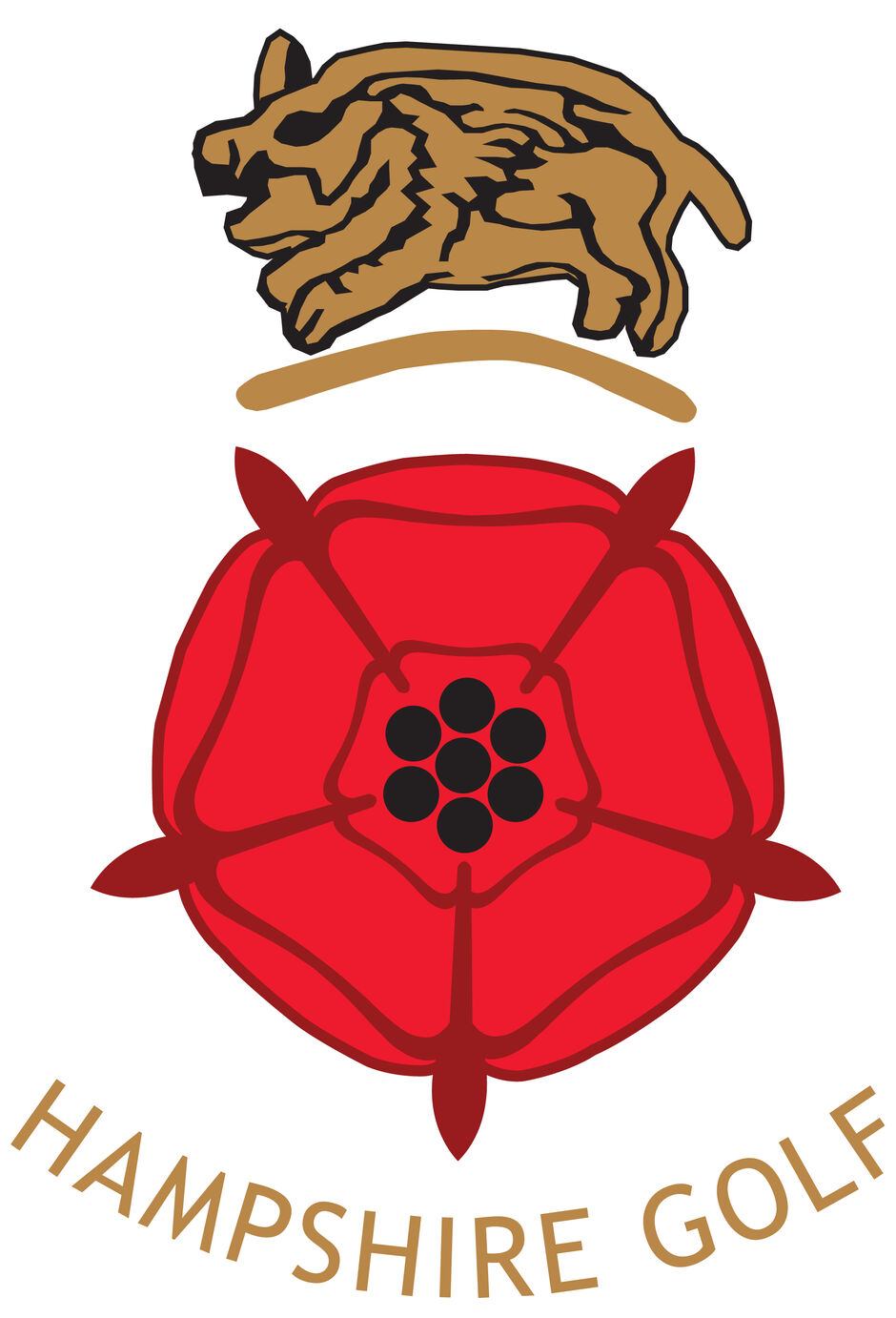 ​
2020
Matches
Coming Soon...
Training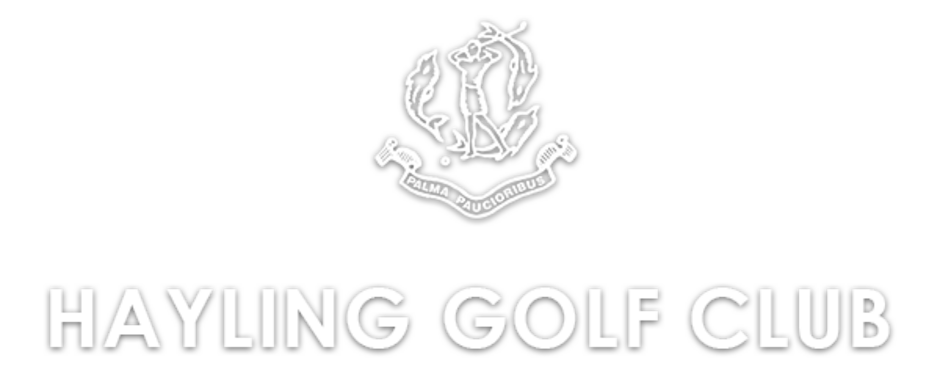 Huge thanks to Hayling Golf Club for hosting and supporting the Hampshire Under 18 squad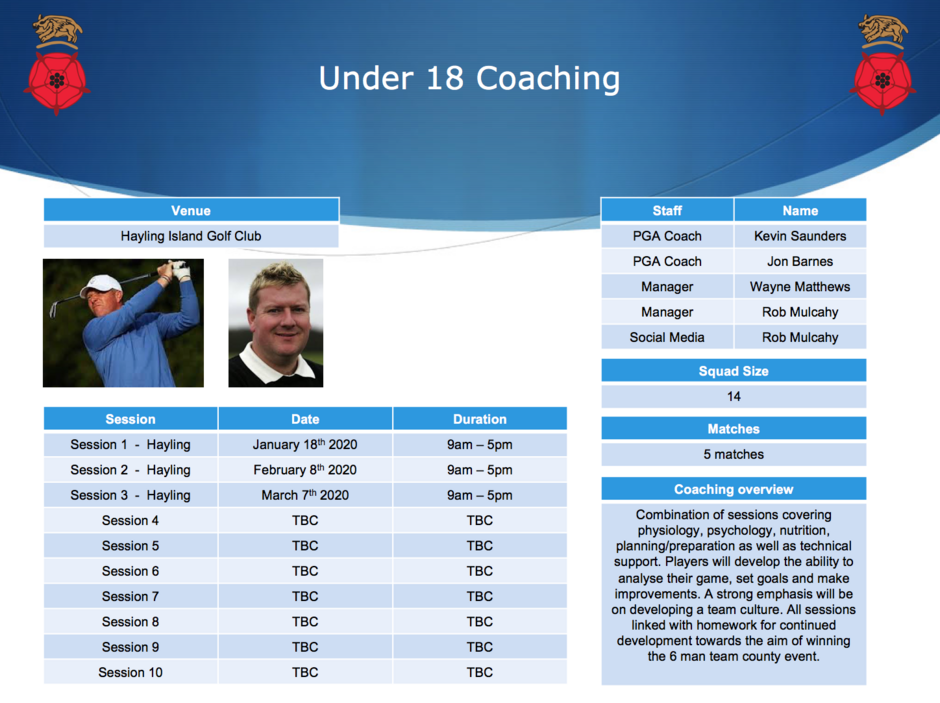 ​​
News/Information
As we look forward to the 2020 season check out the Hampshire Golf Junior Tour:​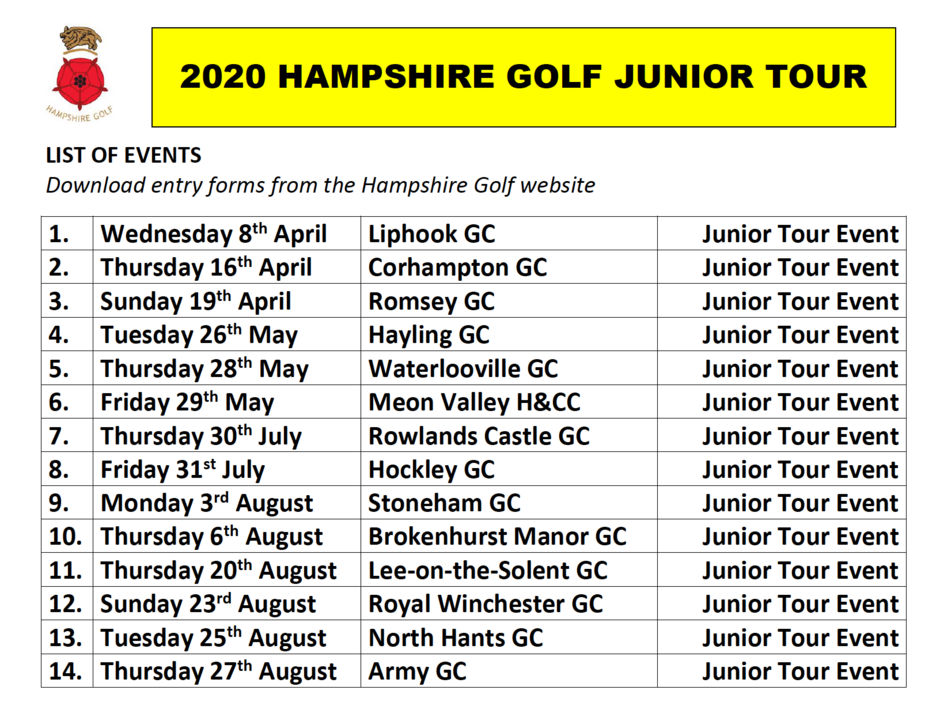 2019

Winning team at Highcliffe Golf Club Tom Chalk winning the play-off
Aman Uddin crowned U18 Hampshire County Champion at Barton On Sea Golf Club

Hampshire U18 and U16 at Royal Jersey Golf Club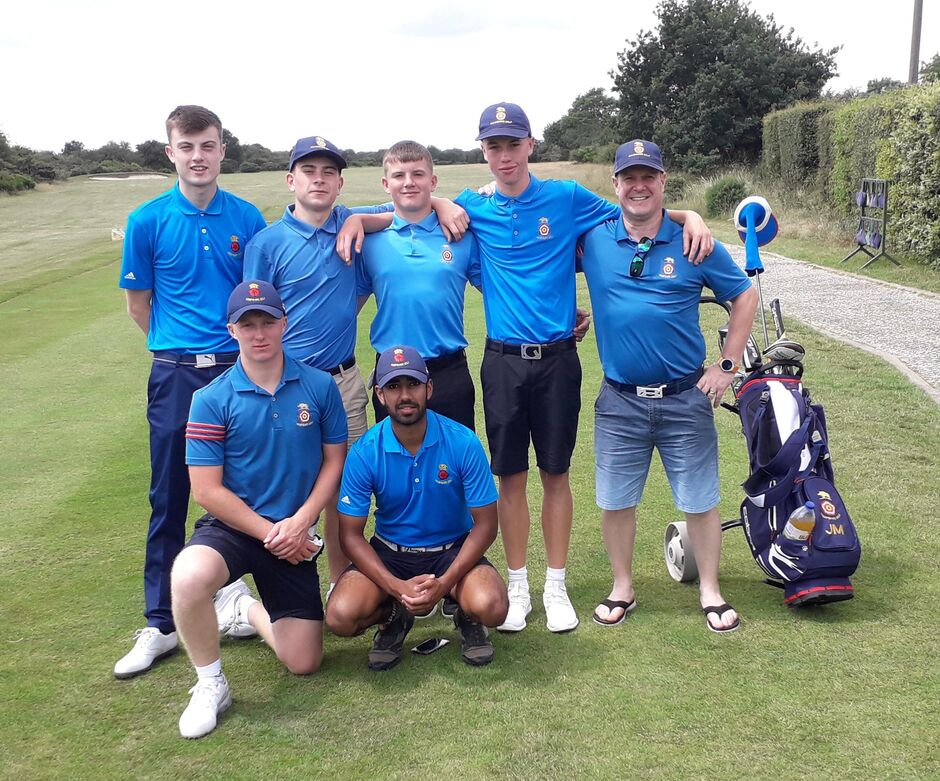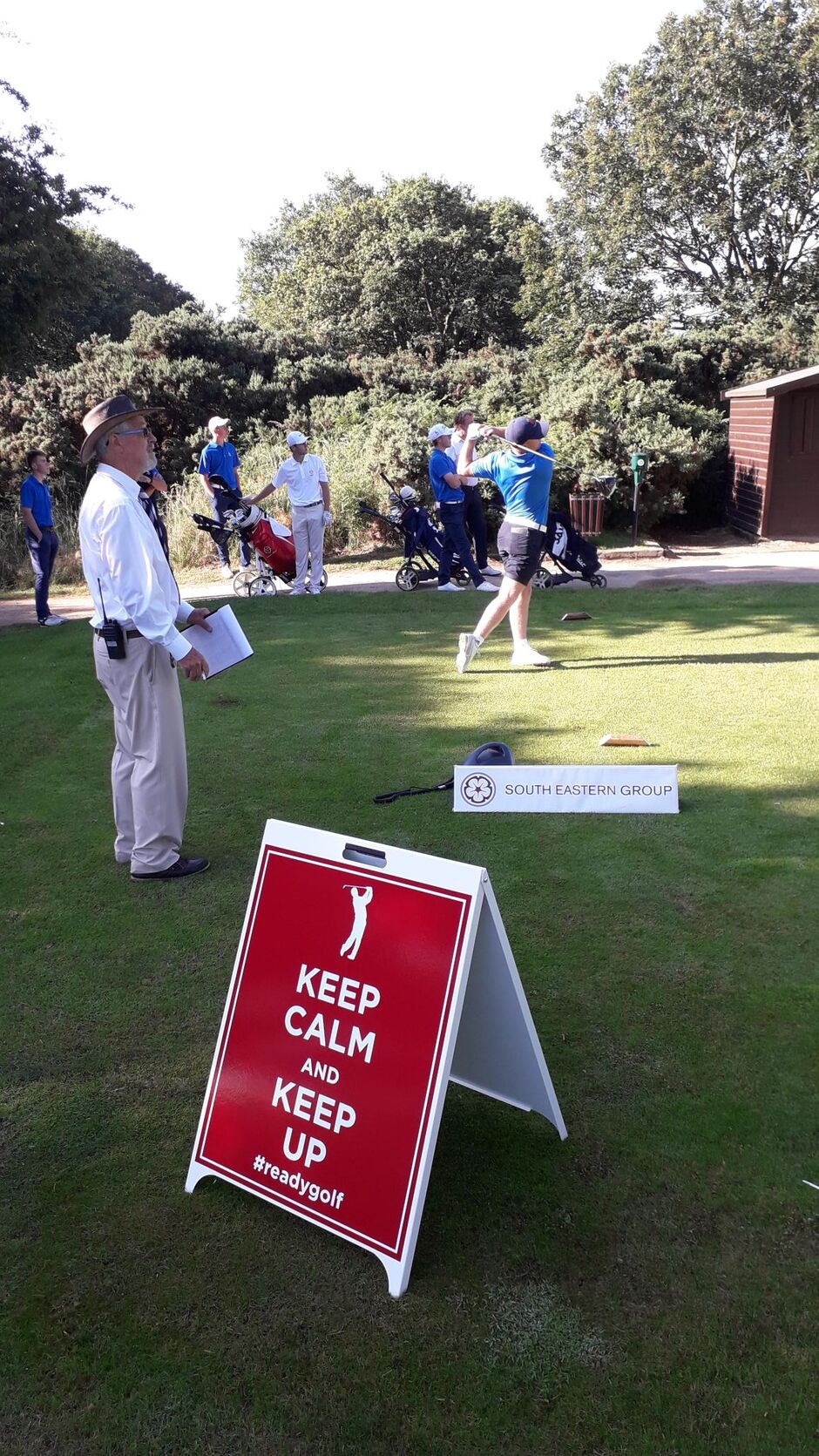 ​ SEG Six man qualifier
Hampshire finished seventh in the England Golf Qualifier at Orsett Golf Club, near Basildon.
Highlights of the day for the County were sub-par rounds from Tom Sadler (69), Aman Uddin (70) and Charlie Forster (71).
Sadler (North Hants GC) was the joint leader in the individual competition at the half-way stage.
His three-under-par opening round included six birdies.
Uddin (Lee-on-the-Solent) had five birdies and twelve pars in an opening round that was marred by an ugly triple bogey at the 9th, his third hole of the day.
Forster (North Hants) had four birdies in his sub-par second round of 71.
Click here to see all the scores from Orsett GC.
2018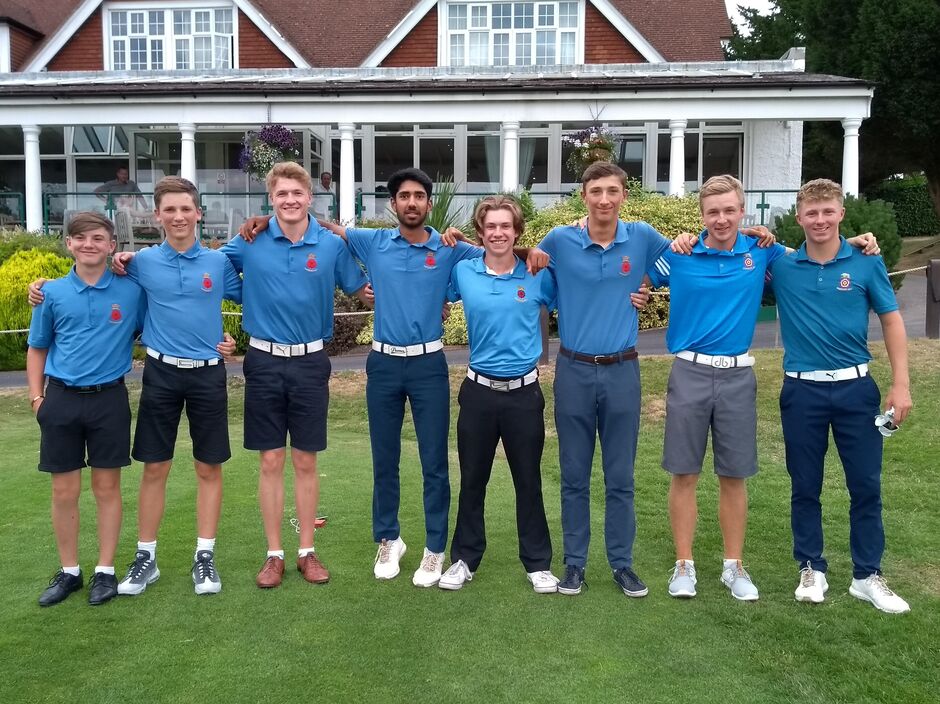 SE Counties Under 18 League - Josh Mulcahy, Nick Matthews, Christian Lindgreen, Aman Uddin,
Robbie Flower, Finbar, Kane, Henry Sparks and Jamie Markwick.
Well done to the Hants U18 team who won both matches against Surrey and Sussex at Purley Downs Golf Club yesterday (22/7).
Hampshire v Sussex: 4.5 - 3.5
Hampshire v Surrey: 5 - 3
Hampshire finished the season in second place, a single point behind Kent.
Kent 9 points
Hampshire points
Sussex 6 points
Surrey 1 point
Special thanks to Josh Mulcahy for stepping in at short notice.
Good luck to Jamie and Robbie who are playing in the Carris this week.
Jacob Lindgreen
Sunday 6th May
First of three triangular matches was played at Sherfield Oaks on Sunday 6th May.
Click here to see the results sheet.
2017
Sunday 19th June - Under 18 Triangular Match at Ham Manor GC