Under 18 squad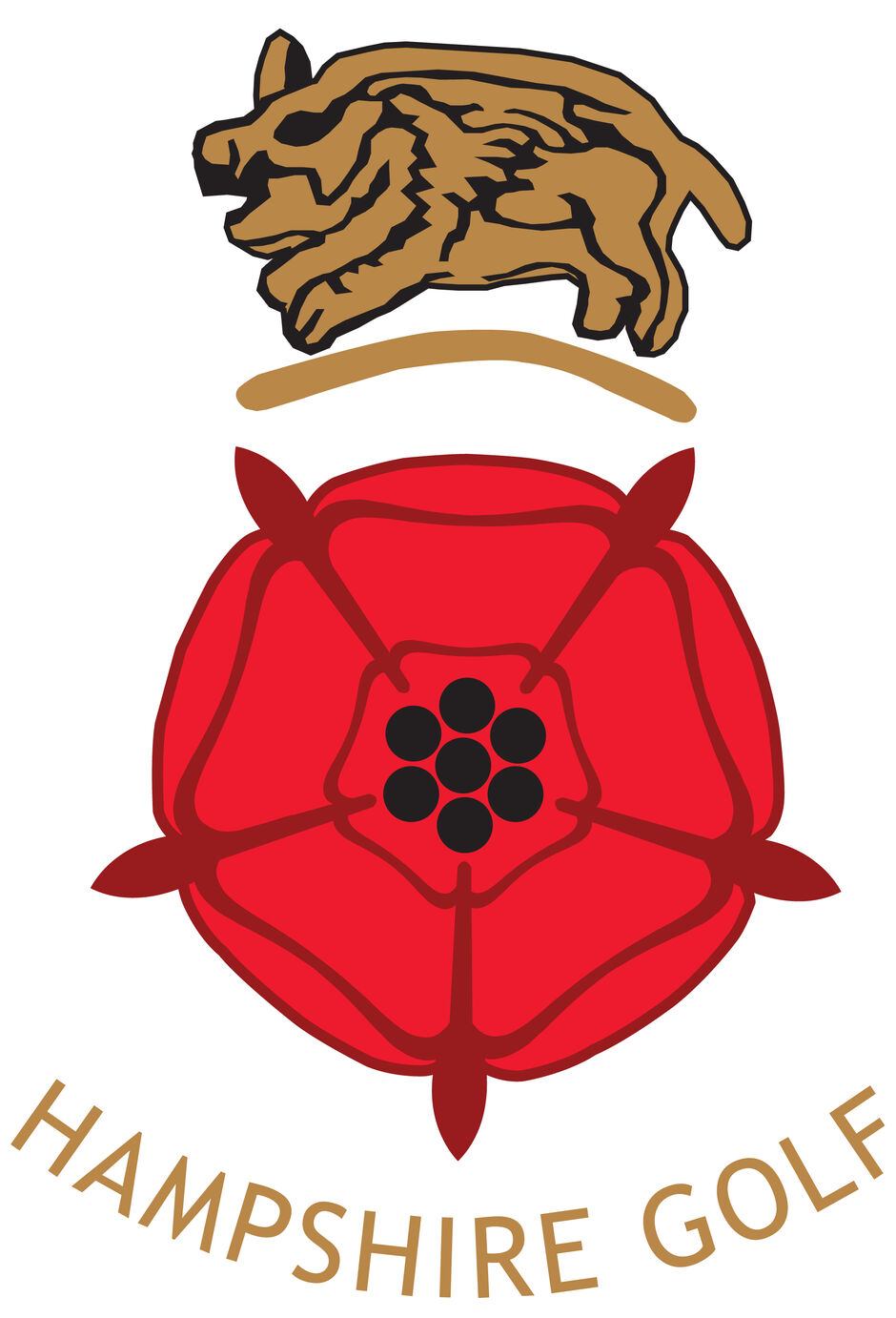 ​
Hampshire U18 Squad 2020
| | | |
| --- | --- | --- |
| James Freeman | Stoneham Golf Club | |
| Sam West | Liphook Golf Club | |
| Joe Buenfeld | Bramshaw Golf Club | |
| Thomas Chalk | Hockley Golf Club | |
| Charlie Forster | North Hants Golf Club | |
| Josh Mulcahy | South Winchester Golf Club | |
| Nick Matthews | Meon Valley Golf Club | |
| James Hellyer | Hayling Golf Club | |
| Max Clapp | Hayling Golf Club | |
| Harvey Denham | South Winchester | |
| Drew Mackinnon | Southampton Golf Club | |
| Will Green | Lee on Solent Golf Club | |


Hampshire Junior Selection Structure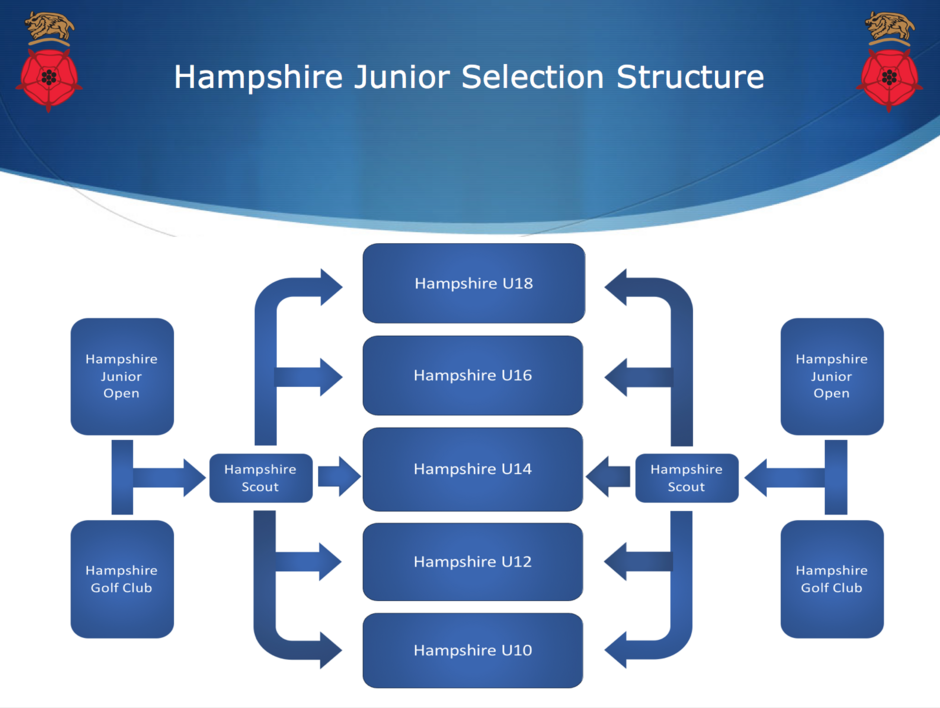 Inspired to play golf for your county?
If you are then check out the Hampshire Junior Selection Structure that shows how you can go from playing club golf to training with and representing your county. Our advice is simple, partake in regular coaching, play competitions at your club, regionally and nationally where possible and you could be in with a chance of playing at county level.
Each year a selection day for each age group takes place allowing the coaches and managers to select the squad for the following year.
Being part of a Hampshire Squad gives you:
Hampshire kit
Hampshire County matches and practice rounds
Training Days with the squad comprising of coaching on all aspects to support and develop your game and course practice with Order of Merits, Ryder Cup and 6 man team format.
For more details contact Wayne Matthews U18 Manager
hgujuniors@gmail.com
Matches 2020
Coming Soon...
Training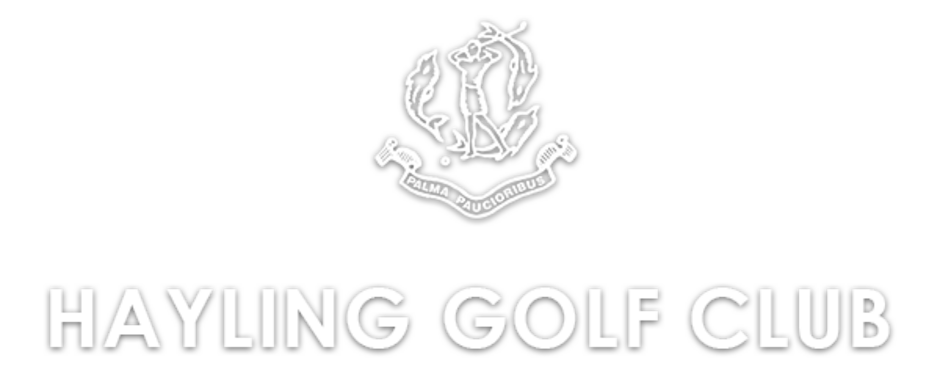 Huge thanks to Hayling Golf Club for hosting and supporting the Hampshire Under 18 squad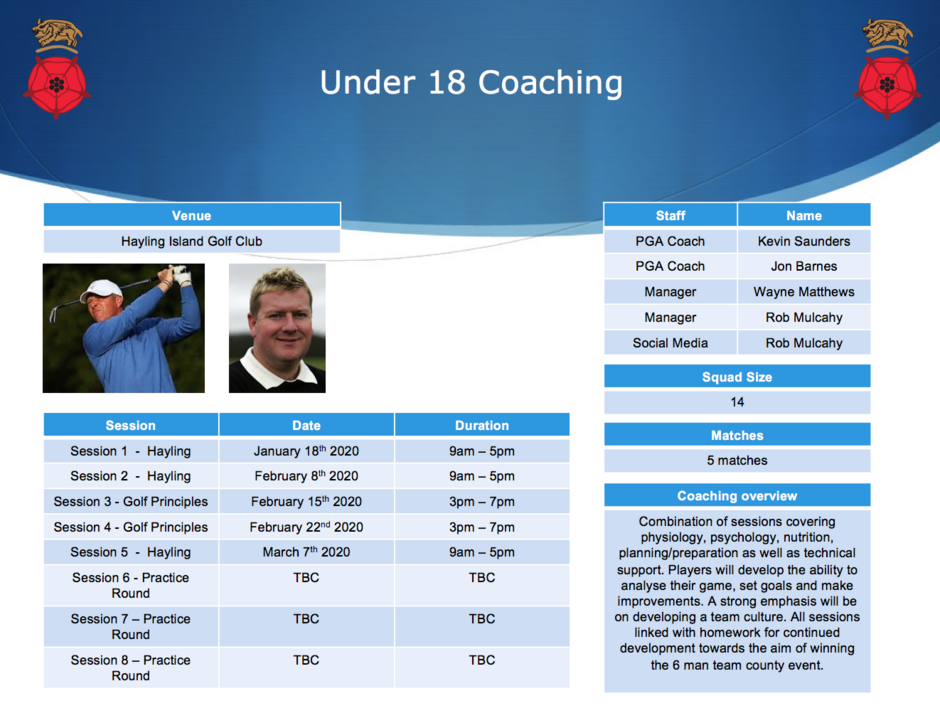 ​
News/Information
We're pleased to announce a new partnership with Hartpury College, Gloucester.
The partnership will look to develop with time but create access to the amazing facilities, visits from Hartpury staff to explain pathways and oppourtunties to our squads, matches against some of the best players in the country and sharing of resources.
For more information click on the logo's below:
If you're playing golf competitively or you have the talent and drive to do so, you'll want to join our Golf Academy. Train with specialist PGA-qualified professionals and access state-of-the-art facilities.
You'll learn from some of the best golfing talent at Hartpury. We'll support you to achieve excellence in your academic studies and your golf. Our students often represent their country and many of our graduates go on to achieve scholarships in America.
Our staff are among the best in their respective fields. They've competed or worked at professional levels. You'll enjoy access to a PGA professional technical coach, as well as a putting expert to improve your short game. A sports psychologist will improve your mental strength for the competitive world of golf, while our biomechanist is on hand to help improve your swing.
You'll also benefit from access to our performance services. Strength and conditioning coaches, physiotherapists, and nutritionists to lifestyle management and game analysis will keep you performing at your peak.
We design your timetable with you in mind, meaning you'll get the best from your qualification and your training. As well as weekly sessions from dedicated coaches, you'll have opportunities to compete at your level of university sport. The Intercollegiate Tour (ICT) and the AoC Sport Championship Tour are your chance to compete at some of the UK's top courses.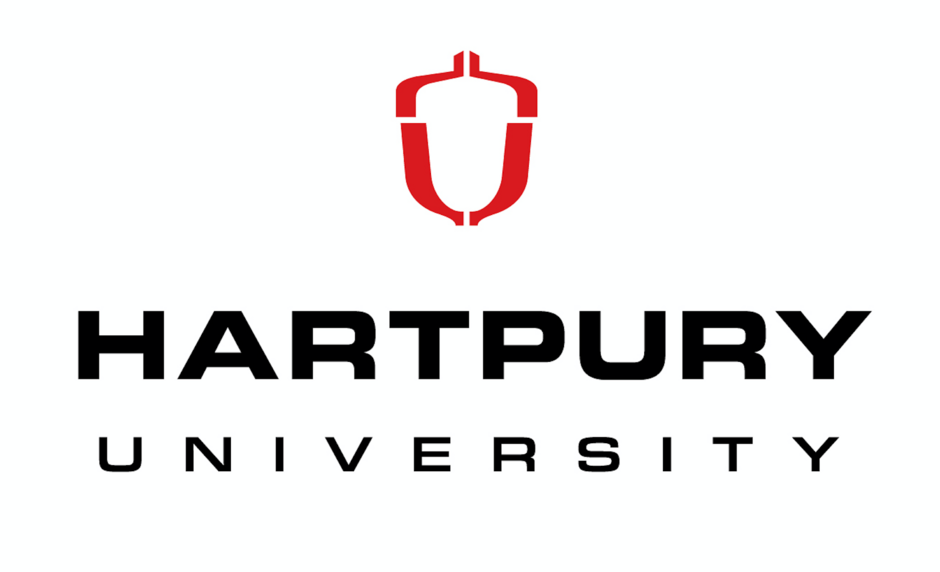 Junior European Open 2019
Congratulations Hampshire U18 player Joe Buenfeld for winning the Junior European Open 2019 at Alcaidesa Golf Club, Spain.
This is a fantastic achievement as Joe joins an ilustrious list of former winners including Luke Donald and Justin Rose!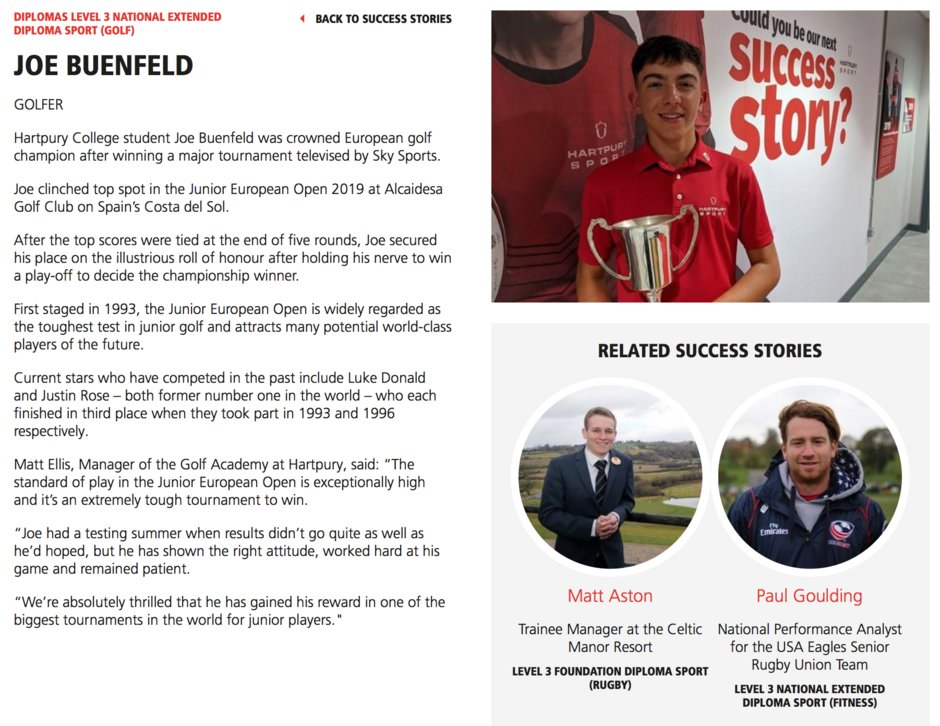 As we look forward to the 2020 season check out the Hampshire Golf Junior Tour:​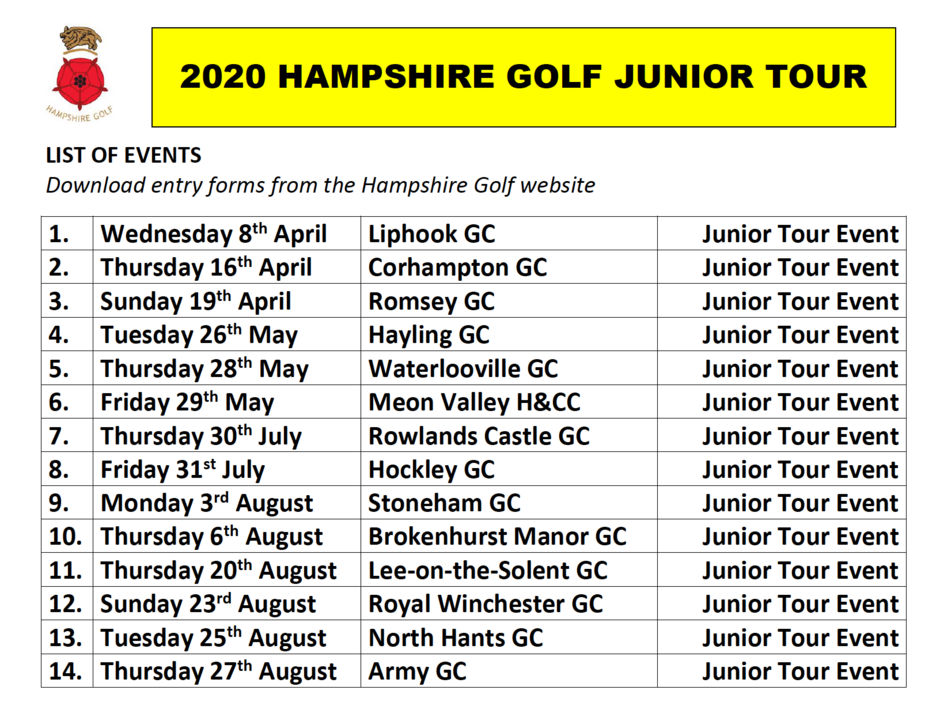 2019

Winning team at Highcliffe Golf Club Tom Chalk winning the play-off
Aman Uddin crowned U18 Hampshire County Champion at Barton On Sea Golf Club

Hampshire U18 and U16 at Royal Jersey Golf Club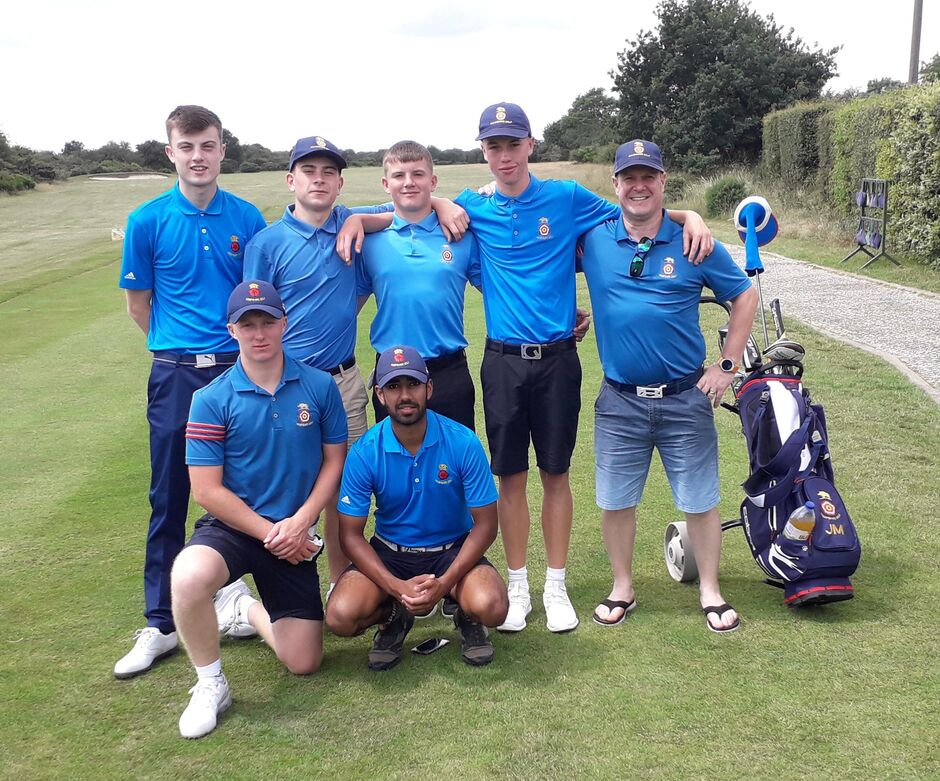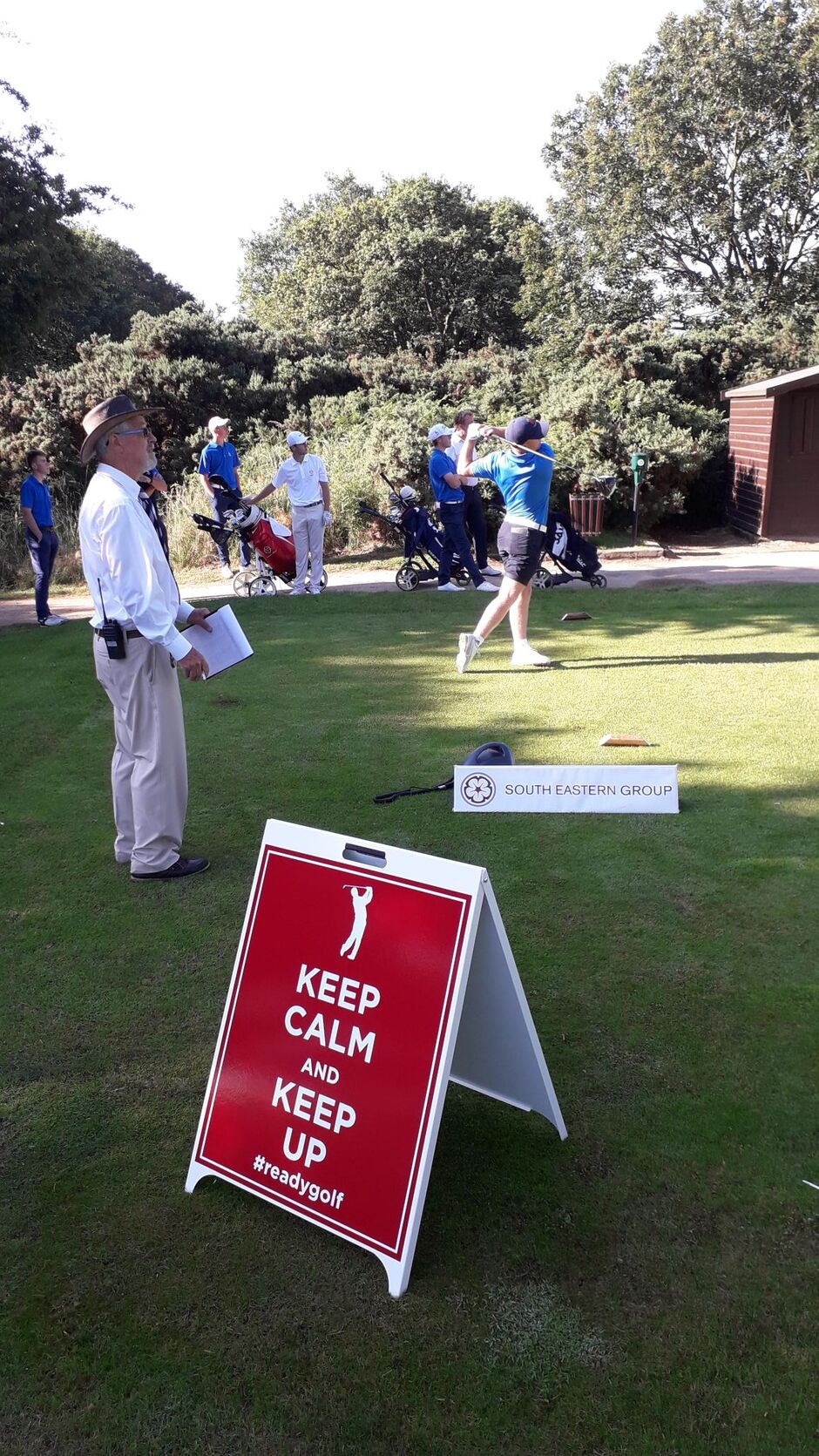 ​ SEG Six man qualifier
Hampshire finished seventh in the England Golf Qualifier at Orsett Golf Club, near Basildon.
Highlights of the day for the County were sub-par rounds from Tom Sadler (69), Aman Uddin (70) and Charlie Forster (71).
Sadler (North Hants GC) was the joint leader in the individual competition at the half-way stage.
His three-under-par opening round included six birdies.
Uddin (Lee-on-the-Solent) had five birdies and twelve pars in an opening round that was marred by an ugly triple bogey at the 9th, his third hole of the day.
Forster (North Hants) had four birdies in his sub-par second round of 71.
Click here to see all the scores from Orsett GC.
2018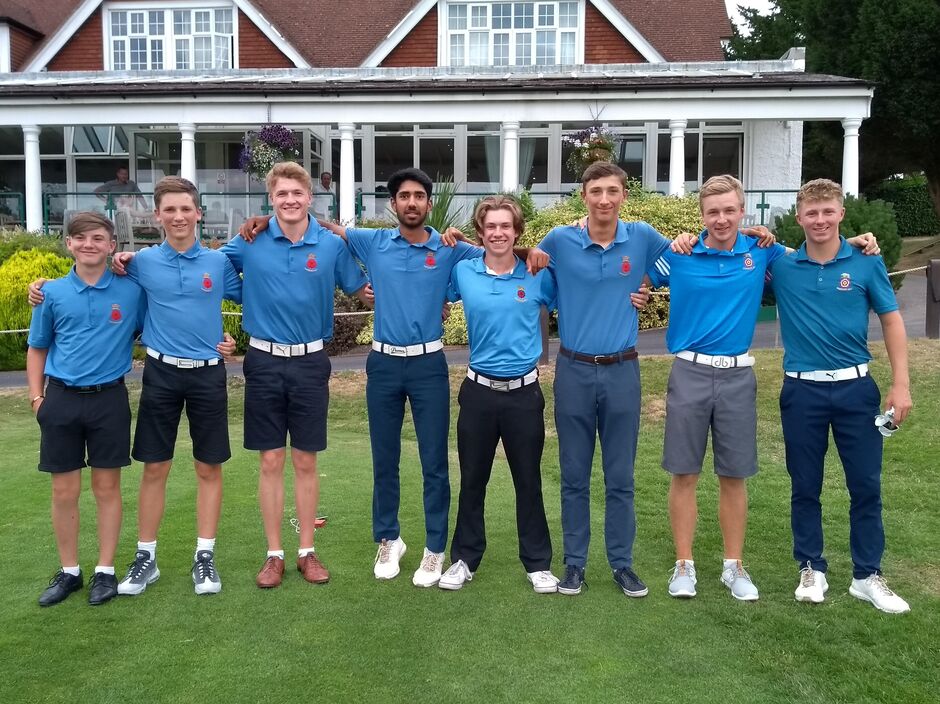 SE Counties Under 18 League - Josh Mulcahy, Nick Matthews, Christian Lindgreen, Aman Uddin,
Robbie Flower, Finbar, Kane, Henry Sparks and Jamie Markwick.
Well done to the Hants U18 team who won both matches against Surrey and Sussex at Purley Downs Golf Club yesterday (22/7).
Hampshire v Sussex: 4.5 - 3.5
Hampshire v Surrey: 5 - 3
Hampshire finished the season in second place, a single point behind Kent.
Kent 9 points
Hampshire points
Sussex 6 points
Surrey 1 point
Special thanks to Josh Mulcahy for stepping in at short notice.
Good luck to Jamie and Robbie who are playing in the Carris this week.
Jacob Lindgreen
Sunday 6th May
First of three triangular matches was played at Sherfield Oaks on Sunday 6th May.
Click here to see the results sheet.
2017
Sunday 19th June - Under 18 Triangular Match at Ham Manor GC