Hampshire 6 - 12 yrs
Regstration for the 2024 Squad Selection Day on Sunday 19th November, can be found by clicking here.
---
Hampshire Golf is pleased to be launching new focus on the development of the golfers of the future with our 6 - 12 yrs player development initiative- now live for entries- The Hampshire Future Champions Tour.
If you are at the start of your golfing journey, are keen to get out on the golf course in an inclusive, fun and relaxed environment than these events are perfect for you.
Available for boys and girls, with and without handicaps these events have something for everyone!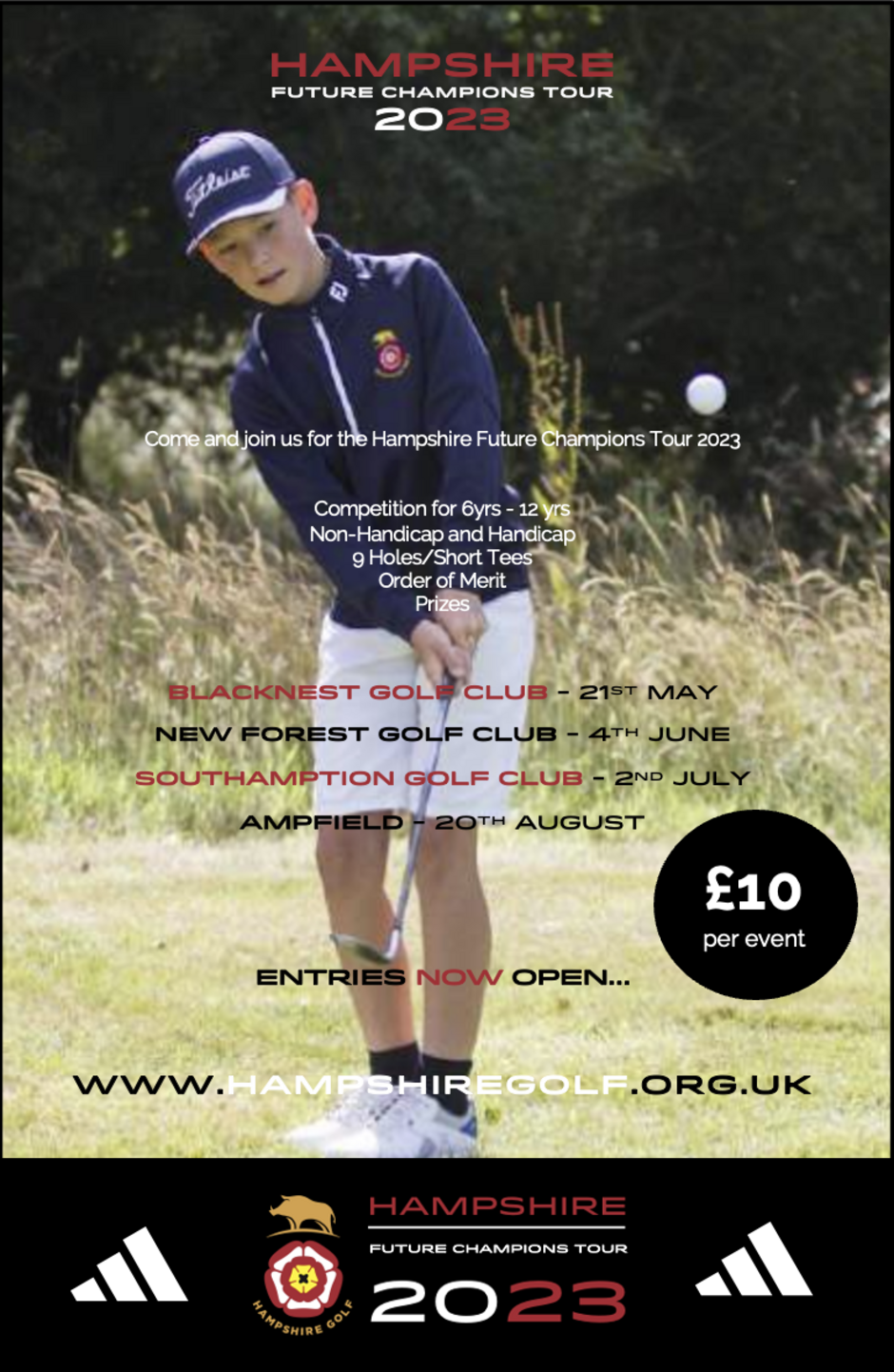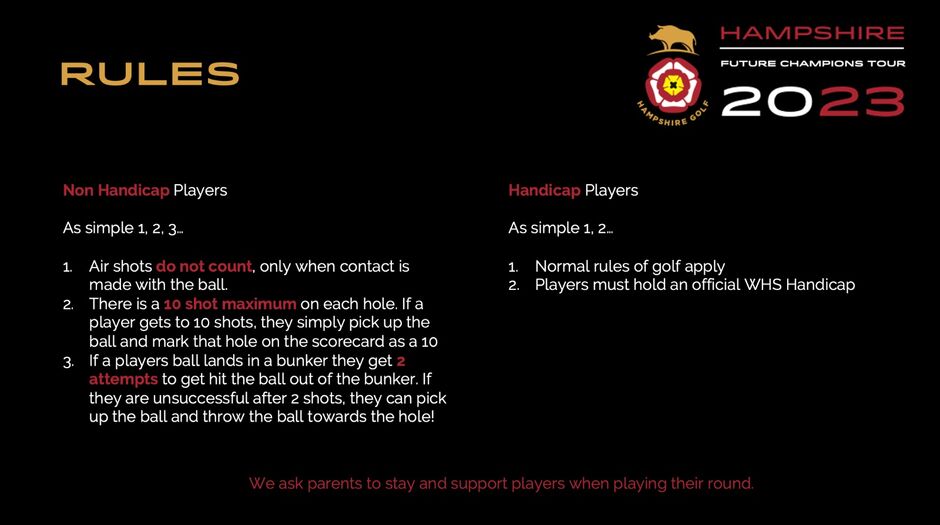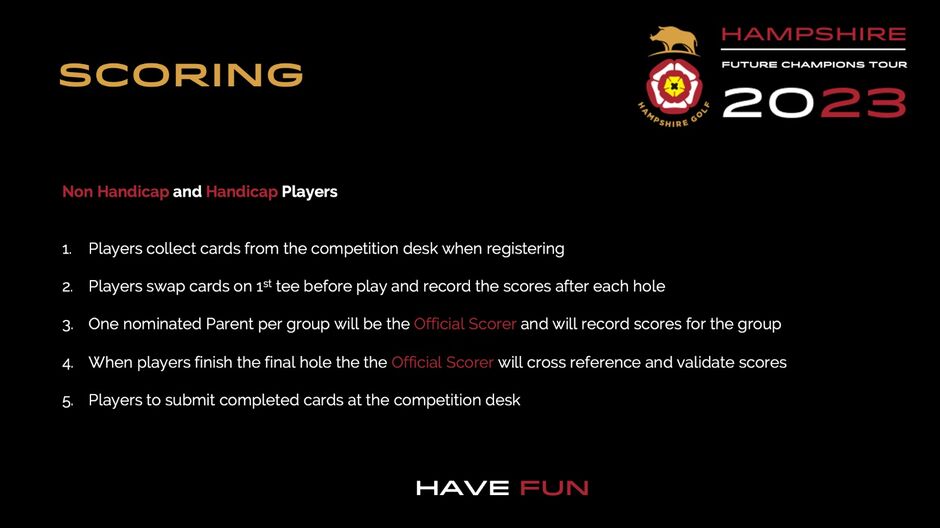 Check Out the scores from the events so far-