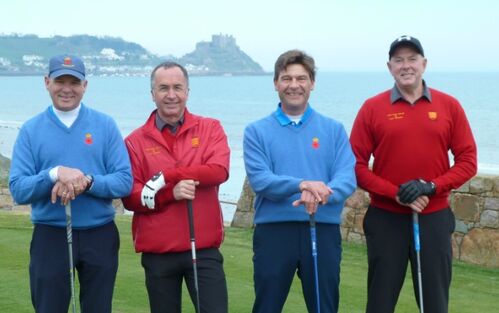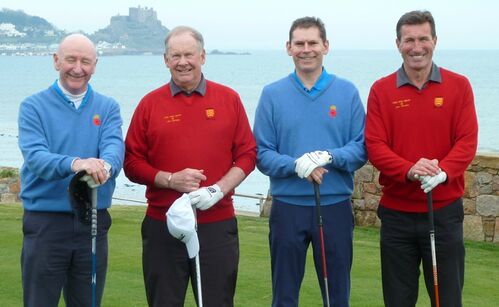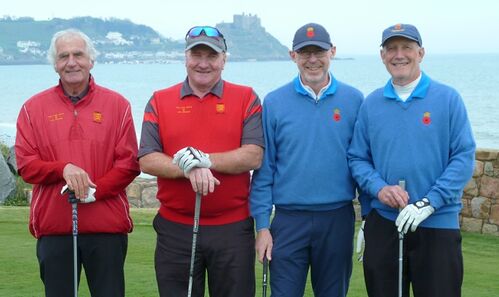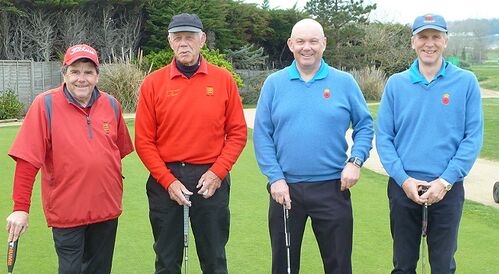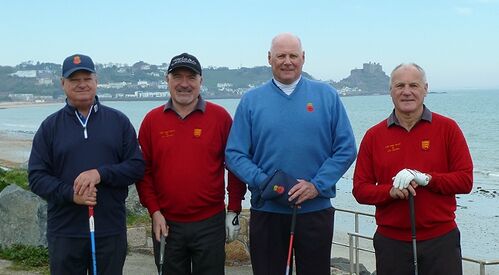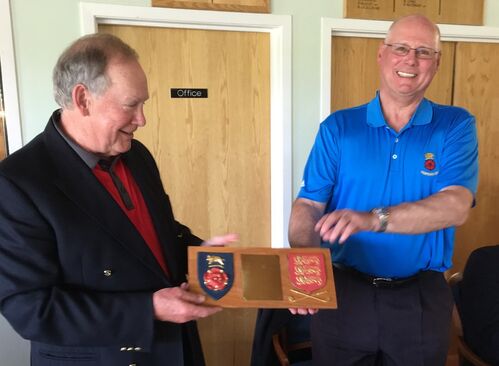 The Hampshire County Seniors Team got their 2018 campaign off to a winning start with a 6 and half to 3 and half victory over the Jersey Seniors in their annual match held on 11th/12th April.
The Jersey team laid on sun and blue skies for the Day 1 matches at Royal Jersey. The Hampshire Seniors responded by taking a 4-1 lead - winning 3 and getting halved matches in the other 2 games. This was the first time for some years that the Hampshire Team had led after day 1.
Day 2 at La Moye started with slight misty skies - which duly faded into another lovely day - and saw a Jersey Team determined to salvage something from the game. In a series of tight matches - highlighted by excellent play on both sides, an honourable 2 and a half each score was recorded. Highlight of the day was George Kean (on his own course) and Michael Le Feuvre running out 2 & 1 victors over Alan Mew and Alan Drayton. George accumulated 5 birdies and 2 up and down pars on the Par 3 12th and 14th holes - and added to Michael's 2 Par 5 birdies led to a better ball score of 7 under par from the 6th to the 17th holes!
Overall the match was played in excellent spirit, and a fine presentation meal was laid on at La Moye's temporary accommodations at the local bowls club (there whilst the Clubhouse is re-furbished).
With a 6 1/2 -- 3 1/2 winning aggregate score, Michael Le Feuvre presented the Hampshire Seniors Team Manager - Alan Drayton - with the John Nettell trophy.
The Hampshire Team wish to thank their Jersey team mates for a great 2 days of competition, and for their excellent hospitality over the 2 days. Roll on the return in 2019.