English Amateur - Semi-Finals - Charlie loses 1 down.!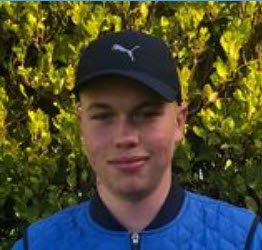 Charlie Forster defeated Hampshire teammate Joe Buenfeld (Bramshaw) 5 & 3 on Friday to progress to the quarter finals of the prestigious English Amateur Championships.
On Saturday morning he beat Max Hopkins from Bishops Stortford 1 up - courtesy of birdieing the 18th hole.
Charlie lost 1 down in the semi-final on Saturday afternoon against George Ash from Hallowes.
Commiserations to Charlie - a great effort to get so close to the final.
Follow Charlie's progress here: https://www.golfgenius.com/pages/3242133