Under 12 Selection Day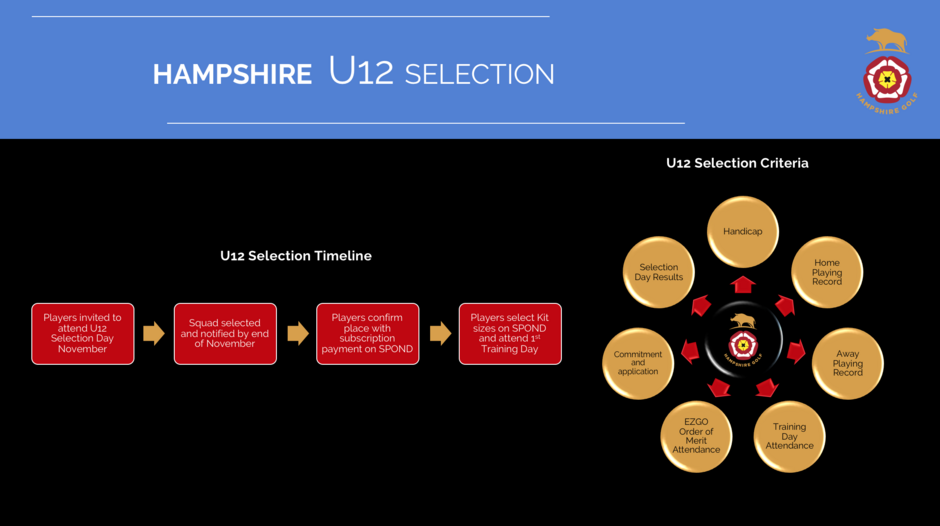 Are you a young golfer who has caught the golfing bug? Inspired to take the next step in your golfing journey? Want to be involved with one the Countries Leading Counties?
Hampshire Junior Golf offers the best players in the county the opportunity to be part of a fun and diverse, playing and learning experience to take their game to the next level.
A combination of Squad Training Days with a some of the best PGA Coaches in the county, Club/Squad and County Matches, Organised practice sessions to stimulate competitiveness, the latest online tools including Golf Data Lab, County Kit, prizes and much more.
For those lucky enough to get selected to join our Under 12 squad- a full season awaits!
Please click HERE to register for the day!