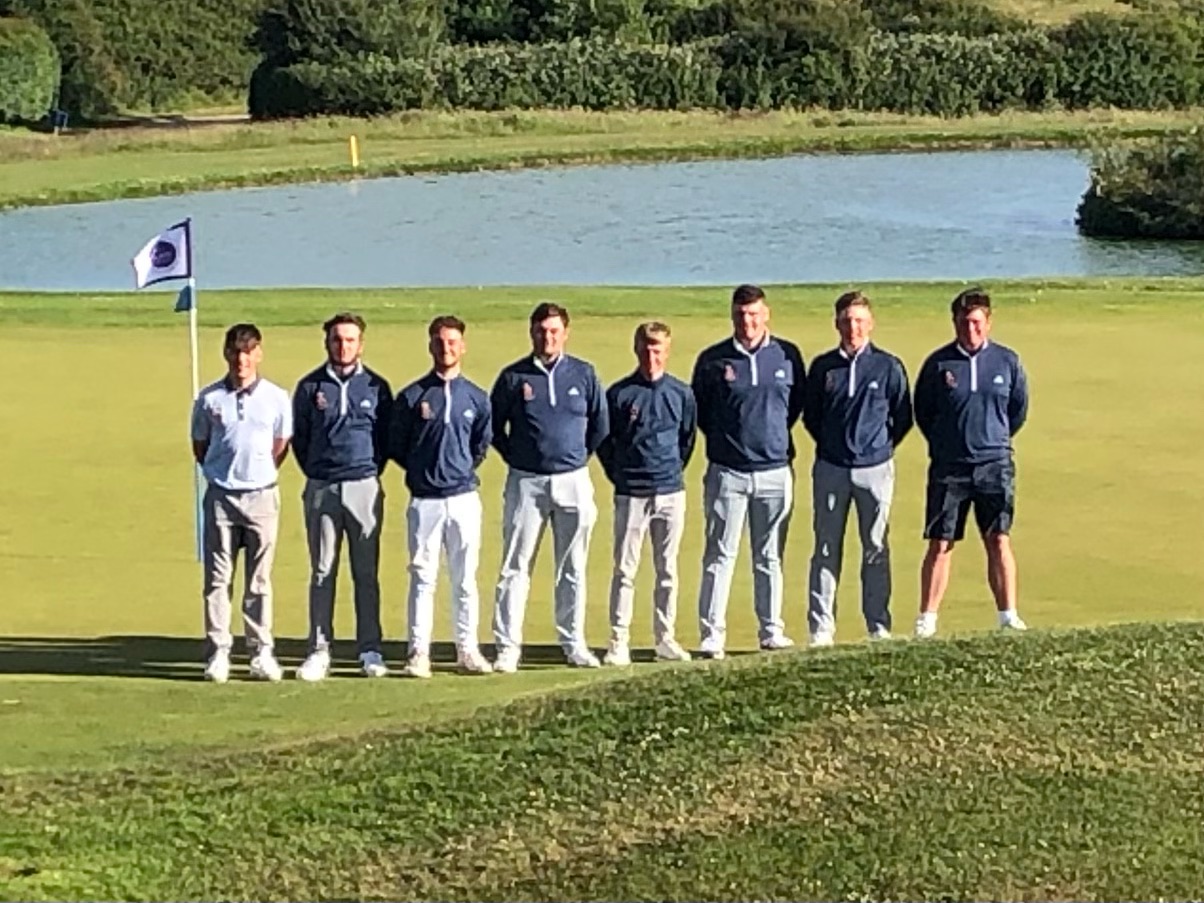 Hampshire Colts took on Essex - the strongest Colts side in recent years, and who had beaten Hampshire in the 2021 North v South Final at Dale Hill, Sussex, in October 2021.
After a great start in the home match against Surrey (winning 9-3), team Captain Lawrence Cherry was optimistic about getting a positive result in the home match at Barton-on-Sea. Circumstances, unfortunately, resulted in a number of 1st choice players being unavailable for the game, so Cherry was left to play himself as well as drafting a number of last minute replacements.
The foursomes was played in the morning and ended all square at 2 -2.
All to play for in the afternoon singles. Although Hampshire battled hard the Essex side was just too strong and ended up winning the singles 5-3 - so winning the day overall by 7 games to 5.
Match results sheet can be seen here.
Many thanks to all of those Colts who made themselves available to play - and congratulation to Lawrence Cherry who won both his foursomes match and then followed up with a 5 & 4 victory in the Singles.
The league is still very open - as Surrey - who had lost to Hampshire - had in fact beaten Essex in their match. The bottom line is that Hampshire can still win the League - but will need their strongest side and win both of their remaining games.
Many thanks to Barton-on-Sea for hosting this match - the course was in excellent condition and they looked after both sides very well.