643 days since their last competitive match Hampshire's County side took-on Dorset at Broadstone Golf Club on Sunday (9th May).…………..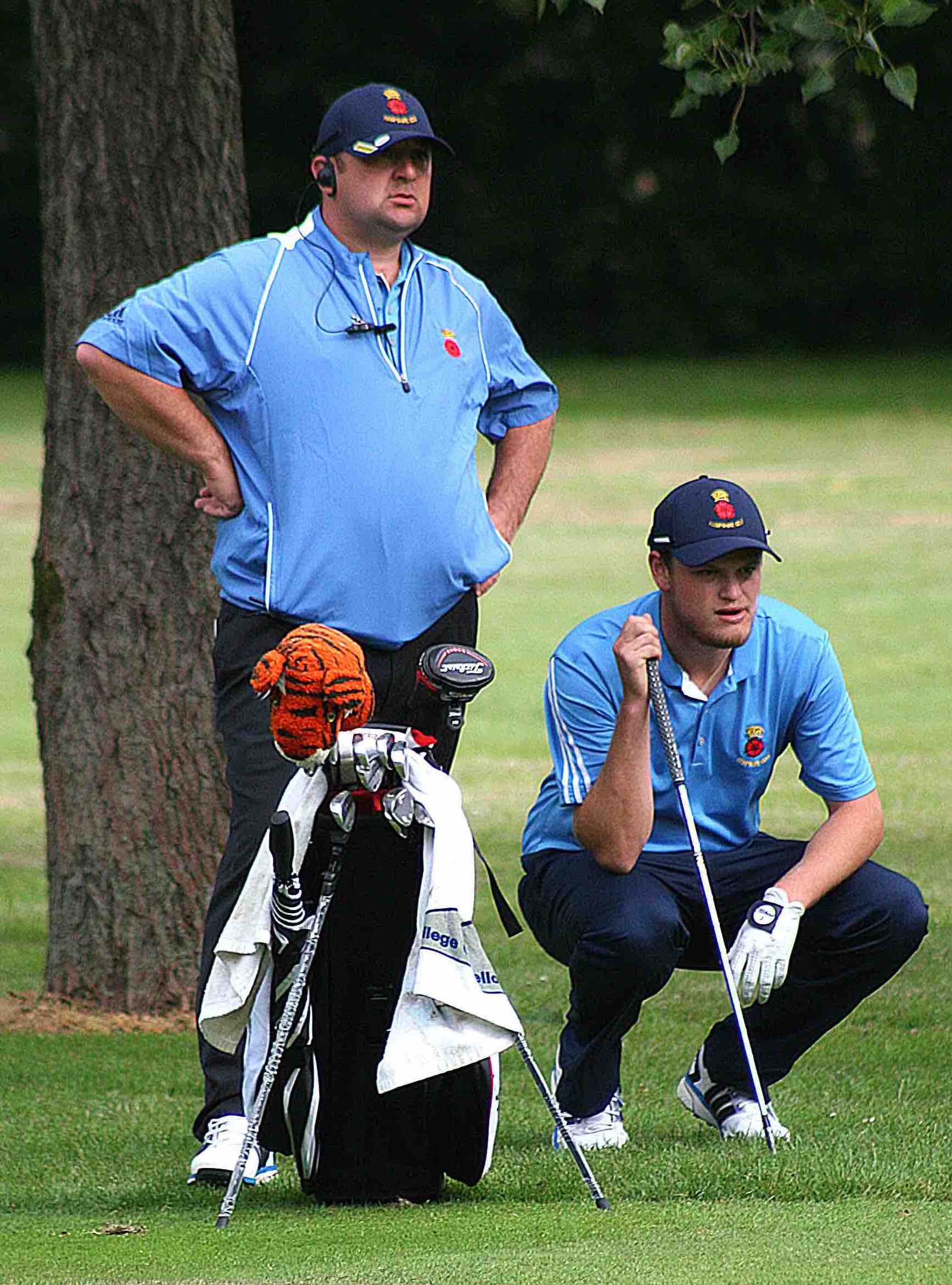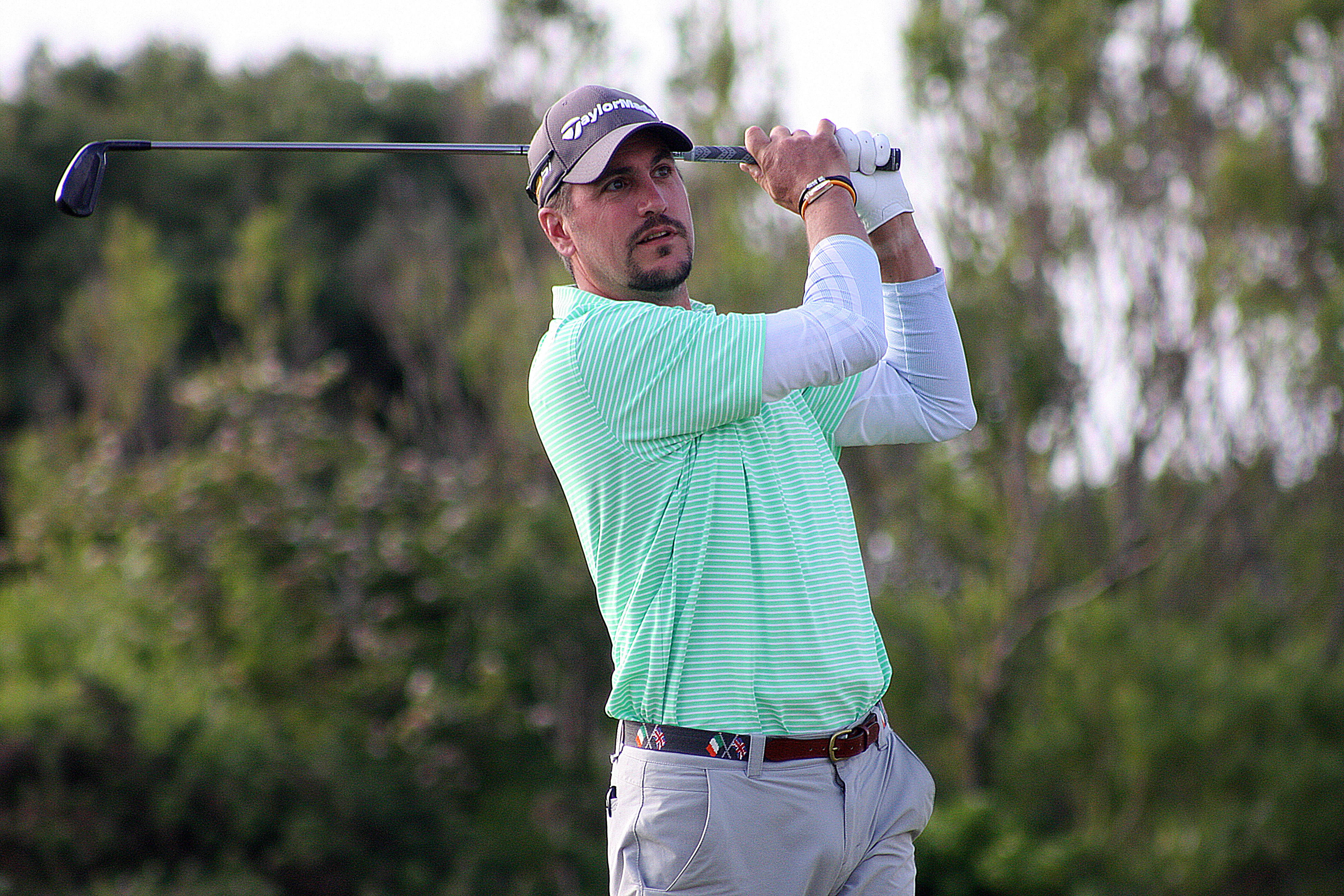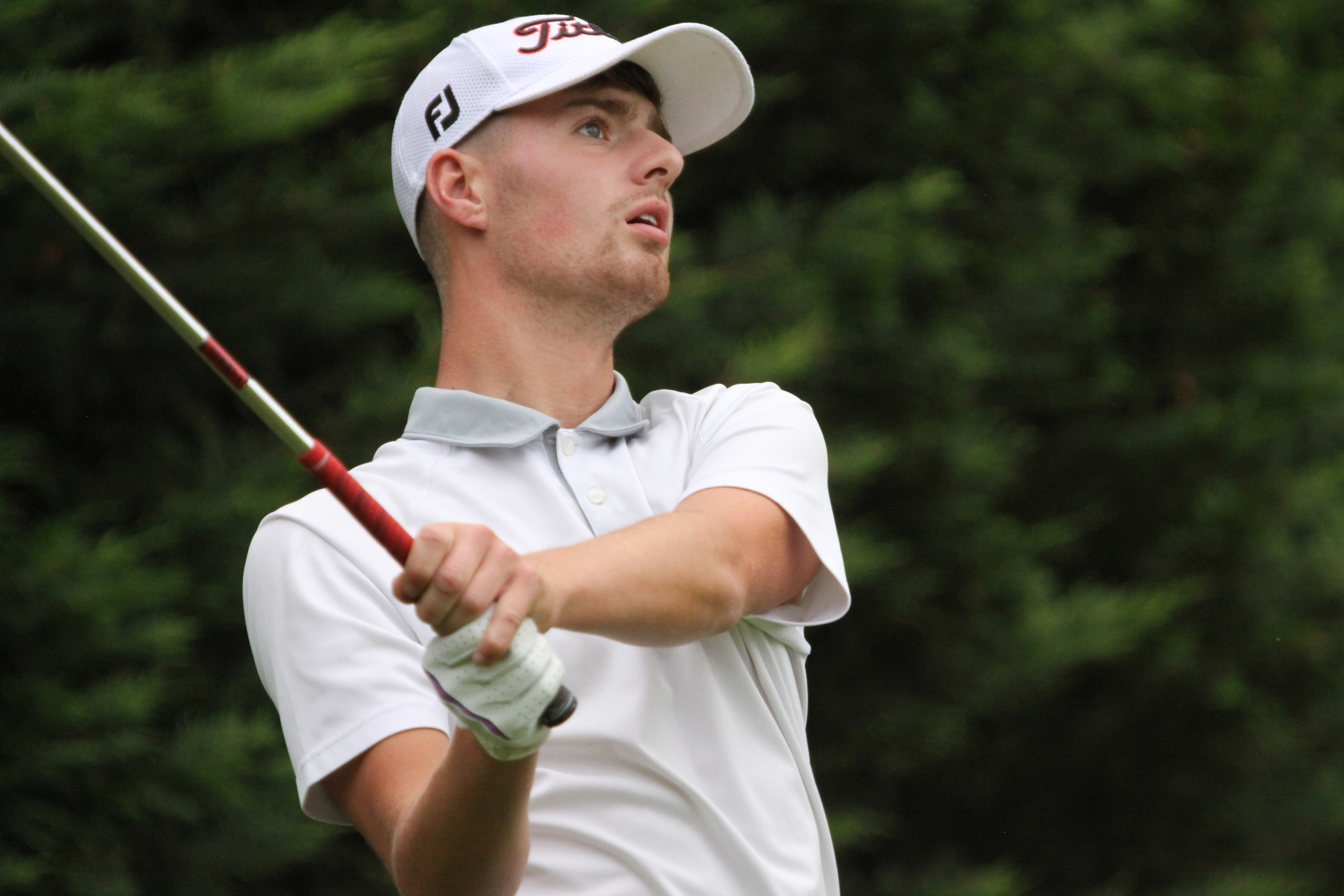 Hampshire County Captain Neil Dawson (North Hants) saw his County side start the 2021 season with a dramatic 4½ to 3½ victory over Dorset at Broadstone Golf Club on Sunday.
The match was a milestone for Brokenhurst Manor's Martin Young, who joined a select band of players to have represented Hampshire in the South East League across four different decades.
Martin put the first point on the board at Broadstone but by the end of the afternoon Hampshire were 'hanging on' as Dorset mounted a back nine fightback.
It was finally left to Stoneham's Owen Grimes to get the vital point, turning around a two-hole deficit to claim his match against Luke Hirst.
The curtain-raiser in the South Division was reduced to just eight singles matches because of the continuing COVID-19 restrictions – last year's whole league season was lost to the pandemic lockdown.
And after nine holes Dawson realised any hopes of a relatively stress-free start to the season were forlorn. Although his team had the upper hand in the first four matches Dorset led by at least two holes in the bottom four matches.
Young was first to post a point beating Harry Mitchell 4&3 while Hayling's Toby Burden, the 2019 English Champion of Champions, beat Adam Yates 2&1.
Former county captain Colin Roope, who returned after a 21-month injury absence, found himself up against Ash Colloff, the one Broadstone member in Dorset's ranks.
The Dorset player capitalised on a couple of early mistakes by Roope (Rowlands Castle) to gain the advantage and eventually run out an easy 6&4 winner. Captain Dawson, who was delighted to have Roope available again, felt the result was an unfair reflection of his play.
It gave Dorset some hope as they cut the deficit to 2-1, and Blackmoor's Sam Parsons – called into the team as a late replacement for Rowland's Castle's Tom Robson, who suffered an ankle injury – rewarded his captain's belief in the former Waterlooville junior as he beat Oscar Hein 2&1, having been three up after just three.
That left Dawson needing another one-and-a-half points and with Stoneham's Ryan Moody four up on Andy Rideout at the turn things looked promising.
However Rideout, the Dorset captain, who was forced to play after an eleventh hour withdrawal in his squad, fired three birdies in four holes to square their match by the 16th.
Both had birdie putts on the last, but after Moody's lipped out from around seven feet, while Rideout missed from around five feet to leave their match halved.
With both Blackmoor's Mark Burgess and North Hants' Matt Wilcox getting little change out of their opponents Dawson looked to Grimes to provide the necessary point.
Grimes had started perfectly, eagling the first from 30 feet and making birdie on the fifth. However two bogeys from the 2018 County Champion and a couple of Hirst birdies left the Dorset man in charge at the turn.
A superb sand save at the 11th was key for Grimes. From two down, the left-hander – who has earned the nickname "Gritty Grimes" from his captain – got his game back to all square by the 14th.
After winning the par three 15th with a birdie he watched his opponent find a ditch off the 16th tee to go two up.
And after splitting the fairway with a two-iron on 17, he hit his wedge from 135 yards to 10 feet to ensure the par that gave him a 2&1 win, and Hampshire the points.
Wilcox, the former pro from North Hants, had already lost 4&3 to Sam Atkins.
But Blackmoor's Mark Burgess, three down at the turn, battled back in the bottom match to cut the deficit to just one hole with four to play.
Dorset's Matt Sandy then holed an eight-footer on 15 to restore his two-hole advantage, only for Burgess, who has been a regular in the Hampshire league team for some 13 years now, to make a birdie on 16th.
But the player, who holed a putt against Hertfordshire to share the Daily Telegraph Salver in the 2009 South East League Final, watched his putt from three feet on 17 lip out, to lose 2&1.
It stretches Hampshire's record against Dorset to just one defeat in 15 years and just three losses since 2000 – although there have been four draws in that sequence.
Hampshire will entertain Kent, at Hockley, on Sunday 30th May in the second of their four South Division matches.