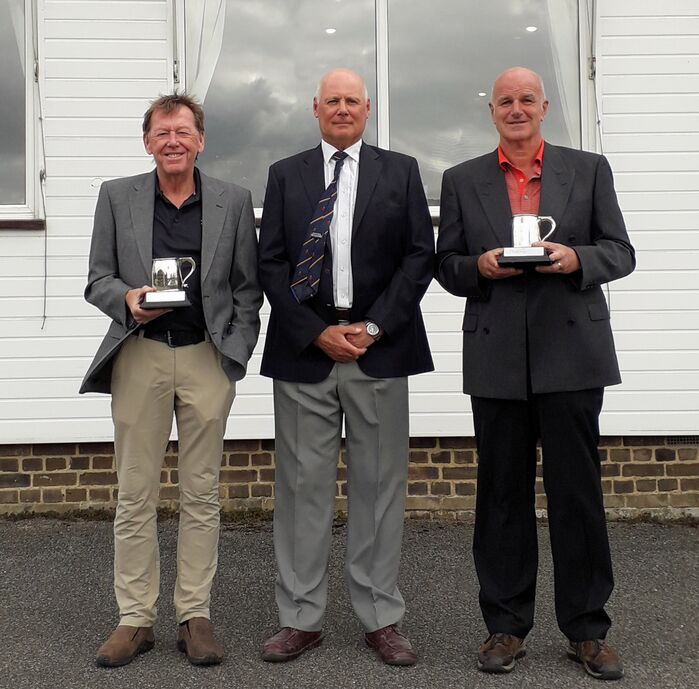 Colin James, Alan Drayton (Seniors Manager, Hampshire Golf) and Jon Sweeney at Brokenhurst Manor GC.
Bramshaw's Colin James and Jon Sweeney won the Hampshire Seniors County Foursomes Championship at Brokenhurst Manor yesterday.
Their 57 point total gave them a three shot margin of victory over Gary Prince and Andrew Stockton from the home club.