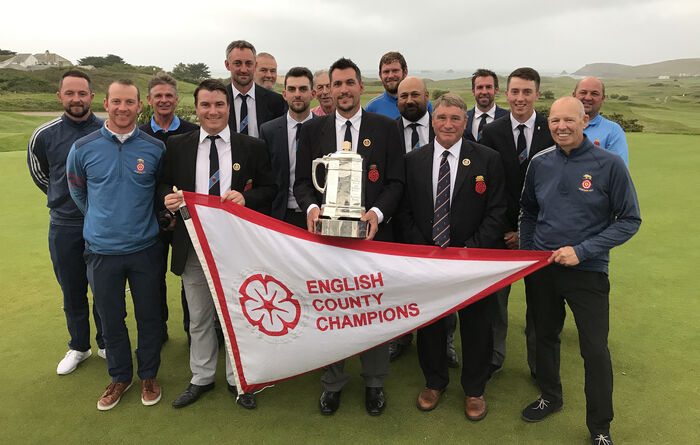 Hampshire Golf has won the EG Mens County Finals for the first time since 1996.
Wins over Somerset, Northumberland and Staffordshire at Trevose Golf Club gave Hampshire the title for only the second time in the County's 124 year history.
Click here for all the coverage from Trevose.
Click here for Hampshire Golf Facebook page.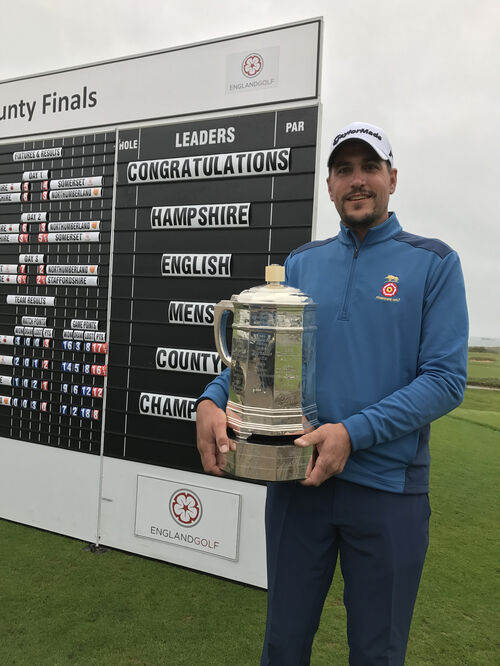 Martin Young (County Captain) at Trevose Golf Club with the England Golf trophy.