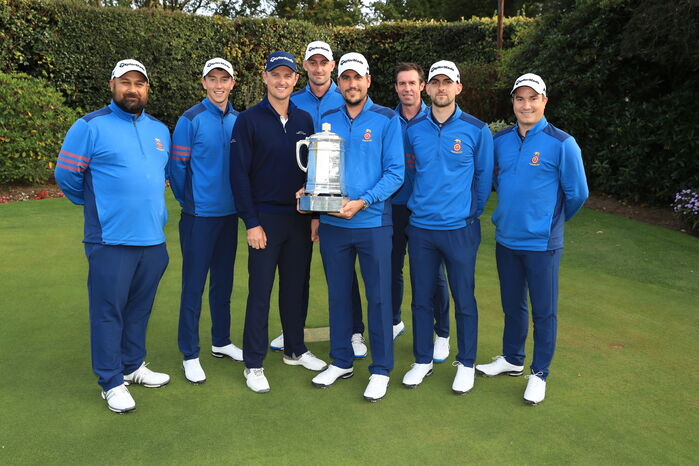 Colin Roope, Billy McKenzie, Justin Rose, Mark Burgess, Martin Young, Matt Wilcox, Ryan Harmer and Tom Robson.
Hampshire's County Championship winning team met-up with Justin Rose at Walton Heath Golf Club yesterday (12/10).
Justin was a member of the Hampshire side that won the title at Woodhall Spa back in 1996 and in recent years he has done his very best to inspire the County to repeat that achievement. Justin's Email, Facebook and Twitter messages were always a great boost to morale but a second victory continued to eluded the Hampshire side.
That was until two weeks ago at Trevose Golf Club when the Hampshire Team, with another good luck message from Justin ringing in their ears, beat Somerset, Northumberland and Staffordshire to win the England Golf Mens County Finals title for a second time.
Photo courtesy of Andrew Redington (Getty Images) and Paul McDonnell (Excel Sports Management).