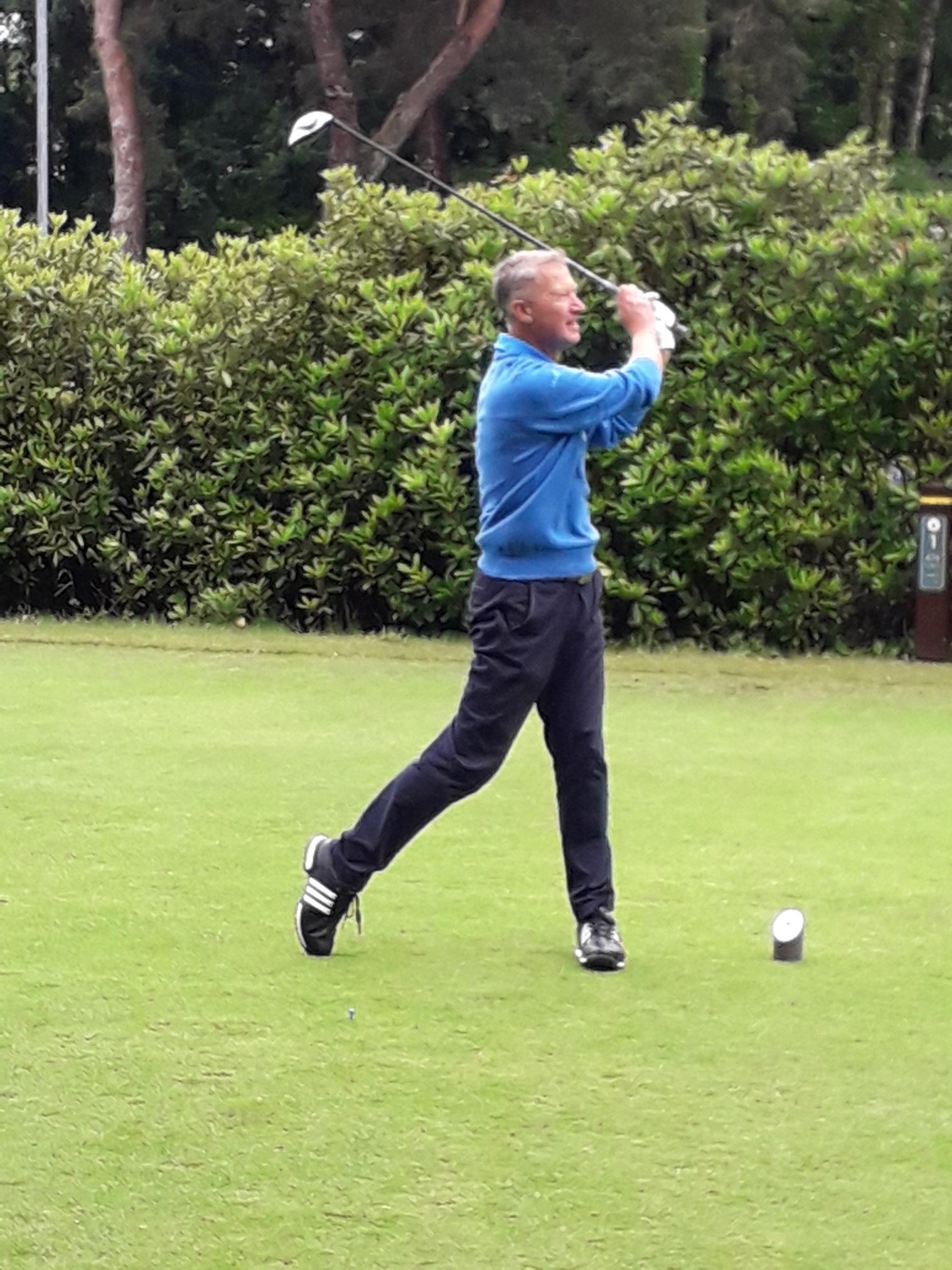 Hockley's Dave Lawrence gets Hampshire's 2019 Seniors League campaign underway
The County Seniors Team got their 2019 South-East Counties League season off to a winning start this afternoon with victory over Dorset at Broadstone Golf Club
In damp conditions the Hampshire team got of to a flying start, winning the first five matches with wins for Dave Lawrence, Tim Gilbert, Andy Palmer, Dave Edmunds and Alan Mew. Wayn Phillips also won his match and Oscar O'Herlihy halved his match. The next match is against Surrey at Army Golf Club on 1st July. Photo shows Hockley's Dave Lawrence in 1st tee action.
Click here for the Team Sheet
The next League Match is at Army Golf Club on Monday 1st July against Surrey.