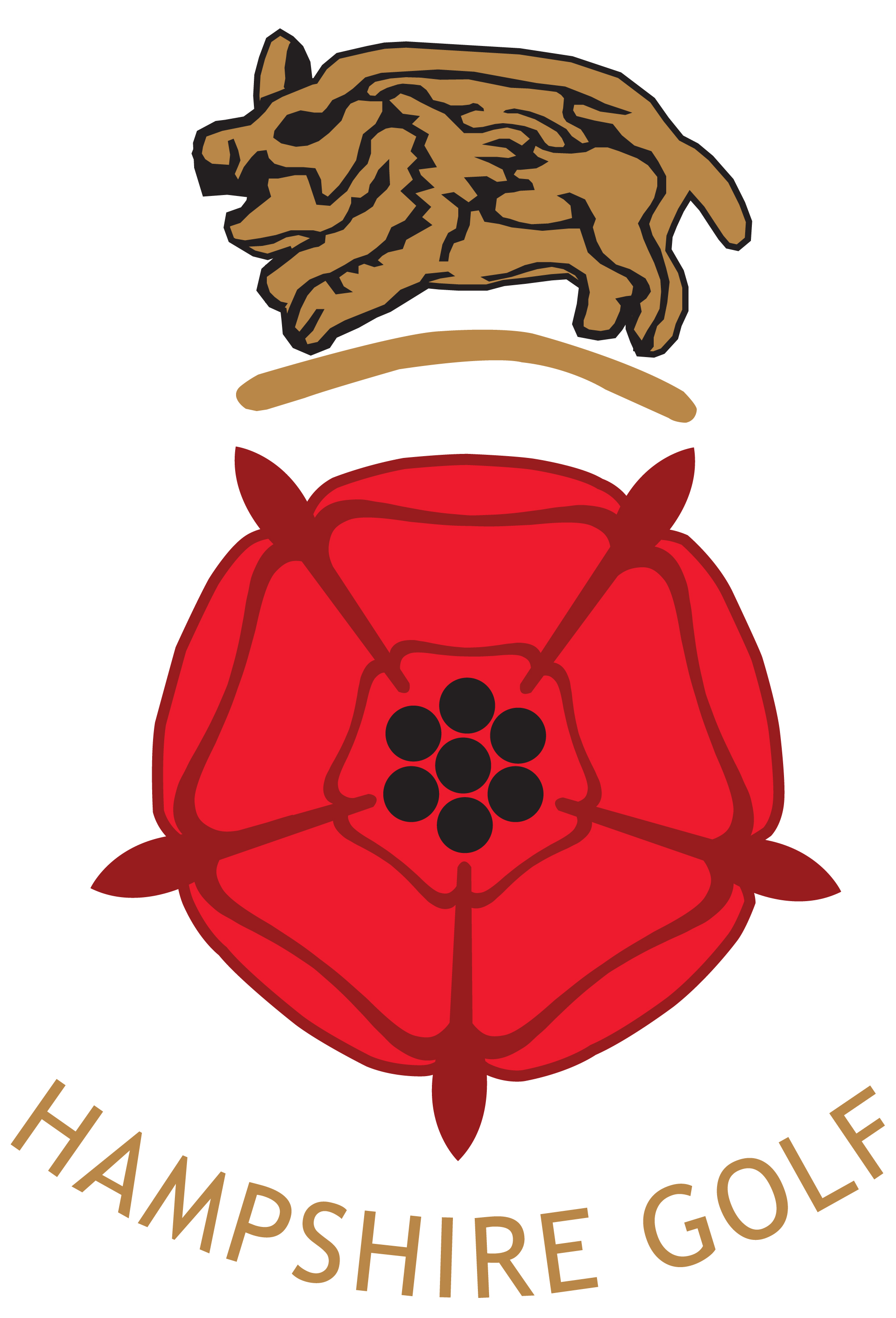 As of 25th June..............
England Golf has updated its 'Framework for playing golf' guidance.
As of 22nd May.....
For latest information please visit the England Golf website.
As of 23rd March.....
All courses closed..........England Golf announcement
Latest from England Golf as of 26th March
Latest from EG as of 23rd March
Andrew Griffin reports on how Coronavirus has affected Hampshire Golf's plans for the 2020 season.
HAMPSHIRE Golf has joined the growing number of grassroots sports to cancel the early part of their season because of the coronavirus outbreak – with a longer suspension still likely.
All fixtures and training sessions for the county's elite players were suspended last week and last night England Golf advised all clubs to close in the wake of the Government's lockdown announcement.
Hampshire Golf Secretary David Wheeler is prepared to push the start of the season back beyond May if the Government's restrictions continue beyond the three weeks outlined by Prime Minister Boris Johnson.
"Hampshire Golf has cancelled all its competitions, matches and training sessions until May 1st . A date that seems set to be extended into June depending on how the pandemic evolves" commented Wheeler.
So far local casualties include the Selborne Salver and the Hampshire Hog and Hockley's Delhi Cup, the first Hampshire Order of Merit event of the 2020 season.
The 72-hole Berkhamsted Trophy, in Hertfordshire, is also being moved to the autumn from early April, while the Lytham Trophy, in early May, has also been cancelled.
At present, the 2020 Hampshire Isle of Wight and Channel Islands Amateur Championship, set for the first weekend in June at North Hants Golf Club will go ahead.
But Hampshire's two inter-club knockouts, the County Sevens and the Green Jackets, are early casualties of the lock-down.
The early rounds were due to start in late March and April, meaning there was not enough time to complete the regional knockout rounds before the finals – due to be held at Waterlooville GC, in late September.
Coronavirus update from England Golf (18/3)
In the wake of the COVID-19 outbreak, England Golf has today announced a number of key decisions relating to all of its championships and wider golfing activities.
Click here for the latest EG advisory for Clubs and Golfers.
Hampshire Golf Coronavirus update (17/3)
Hampshire Golf has cancelled all its competitions, matches and training sessions until 1st May.
This date may then be extended into June and July depending on how the pandemic evolves.
This year's County Sevens and Green Jackets Inter Club KO competitions are cancelled.
Regular information updates will be sent to Clubs.
David Wheeler – County Secretary
England Golf SE Group update
England Golf South-East Group had cancelled the Junior Championship at John O'Gaunt and suspended play in all Leagues till the end of May.
England Golf holding statement (Tuesday 17th March).
England Golf wishes to advise all our affiliated clubs, counties and the wider golfing community that detailed communications will be issued on Wednesday with regards to our response to the COVID-19 outbreak.
In a fast-changing situation and following the government's fresh announcement on Monday night regarding the latest steps to combat the threat of the virus, we have been addressing a number of key issues that impact all aspects of our work in the game of golf.
By collating expert advice and by working expediently to come up with a comprehensive approach, we aim to pass on the best possible advice for all clubs, counties and golfers in these most testing of times.