First Team
2019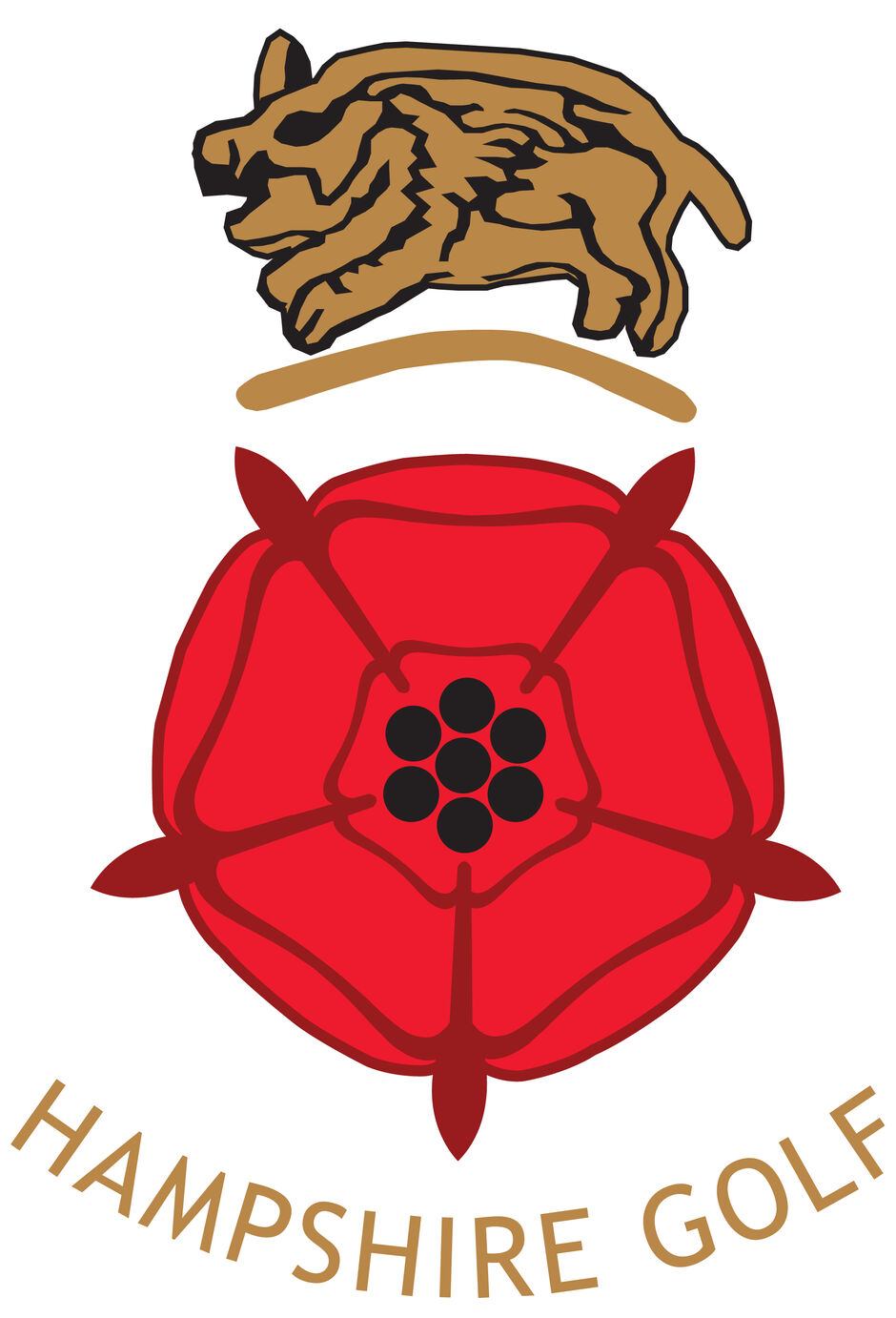 ROOPE: WE WERE READY BUT DID NOT EXECUTE OUR PLANS WELL...


Andrew Griffin reflects on SEG Six Man Qualifier at Ashford Golf Club.

COUNTY captain Colin Roope had no regrets having said picking a team of six from his 10 in-form squad was his hardest task since taking the job at the start of 2018. The Blackmoor man was in the Hampshire team that took the English County Championship title for the first time in 21 years when Justin Rose was in the team with fellow future European Tour pro Matt Blackey, from Hayling.

But while Roope has been content to watch from the sidelines all season – especially after picking up a slow to heal shoulder injury in April – he did not regret either the line-up he chose, or the tactics employed as his men were again overshadowed for the second year in a row.

Roope, who again had Corhampton's European Tour player Scott Gregory out walking with the team, said: "I don't regret any choices I had to make over selection, or the way in which we prepared – the game plan we selected for the course was the right one.

"We prepared well, got there nice and early, having played a practice round in the build-up. We restricted Friday's practice to just nine holes to save energy.

"George Saunders played with Liam Burns, who has won their county championship twice – and they were hitting the same shots.

"So it wasn't the tactics that were wrong. Sometimes it just isn't your day, and we did not play well enough in the first round.

"We produced a 12-shot swing in the afternoon, but we were too far back. Hats off to Kent, they played very well – but having home advantage in a strong 11-county division has to count for something.

"I had no complaints about the course – it was a good test of ball-striking… you had to concentrate on every shot.

"Kent obviously spent plenty of time there getting to know the course, as none of their team were members. They executed well on the day, whereas we didn't.

"You need four of your players to be firing on all cylinders to win the South East, and sadly we only really had two, who played to what I know they are capable of. That's golf unfortunately."

Surrey looked likely to repeat their victory of 2014 – when they hosted the event at Hankley Common, and where they also won in 2006 – having trailed Kent by just two at lunch.

But teenager Charlie Crockett, who was left out last, came in with a seven-over 78 after Hindhead's David Corben, whose father is a member at Hayling, shot two fine 69s to finish fifth in the individual competition.

Walton Heath's former England junior international Harvey Byers finished second overall with an excellent seven-under total.

Even though Surrey had three players in the top seven – to Kent's two, it was Bedfordshire's Jack Hawksby who took the Peter Benka Trophy for the best score – two clear on nine-under, after brilliant rounds of 67 and 66 including 11 birdies.


KENT MAKE HOME ADVANTAGE COUNT TO COMPLETE SOUTH EAST DOUBLE

HAMPSHIRE'S incredible record of seven wins in 12 years in the regional qualifier for the English County Finals could not help them in their quest to regain the South East crown, on Saturday. Having been beaten by a very strong Berkshire, Buckinghamshire and Oxfordshire side 12 months ago at Essex's Orsett GC, Colin Roope had sent out what he believed to be as strong a side Hampshire have named in the last two decades – since Justin Rose was a teenager in the team in 1996.
But with all six scores counting over 36 holes, it was hosts Kent who got to grips with the Ashford course, some described as "fiddly," to win by three shots from Surrey, as Hampshire trailed in in fifth place.


Roope's men made a slow start and while turarounds of more than 10 shots have been recorded in the South East Qualifier over the last 20 years, the 16 shots Hampshire took more than Kent in the morning round proved too much of a handicap.


George Saunders, who grew up playing golf at Meon Valley with Harry Ellis, crowned Amateur Champion two years ago, led a heroic fightback after lunch, storming to three-under on his front nine, and getting to six-under with two holes to play, before pressing too hard and finishing bogey, bogey.


The 19 year-old, who has spent the last year at Texas Midland after taking a leaf out of his hero Ellis' book by heading across the Atlantic to further his golf education, was Roope's leading scorer on three-under.

The teenager who joined Lee-on-the-Solent earlier this summer was the county's joint lowest scorer before lunch with a one-over 72.
Rowlands Castle's Darren Wright is one of a handful of players to have won the English Boys' and Men's Strokeplay Championship.

But the Carris and Brabazon winner had an off day carding a 75 and 74 to be seven-over.

While Kent's highest scorer had the same total, the other five including just one former England international, averaged a shade under three-under par for 36 holes.


England A squad member Billy McKenzie also threatened to go low in the afternoon, but a late double saw him finish with a 71 and a two-over total.

Hampshire veteran Martin Young, playing in his 20th successive South East Qualifier added a fine 69 to his opening 72 to be the only other member of the team in the red.

It left Kent to claim a rare double having won the Boys' qualifier the week before at Orsett. Their U18s have now reached the English Boys Finals three times since 2001 – but it was the men's first South East victory since the late 1980s.


Hampshire struggle at North Hants
Left to right: Billy McKenzie, Scott Gregory, Jordan Sundborg, Alex Talbot, Alan Drayton, Owen Grimes, Geroge Saunders, Martin Young, Conor Richards, Colin Roope, Toby Burden and Matt Wilcox.
​
Andrew Griffin reviews Hampshire's match against Sussex.
NOT even the support of European Tour player Scott Gregory and last year's Spanish Amateur Champion Billy McKenzie could prevent Hampshire from dropping their first point of the season in the South East League.
Despite having established a three-point advantage in the morning foursomes, captain Colin Roope's men were guilty of playing some sloppy golf after lunch as Sussex somehow won 5.5 points in the singles to force the most unlikely draw at North Hants GC.
Gregory, who has missed 12 cuts in a row on the European Tour since earning his full card at the Qualifying School, in November, flew in from Italy – having played on the Challenge Tour as he was ineligible for the Andalucia Masters, at Valderrama.
Hampshire's first-ever Amateur Champion – who played in the 2017 Masters – was able to walk the fairways at Fleet and speak to the players in both sessions.
And the presence of Gregory – and McKenzie, who had been in Austria for the European Amateur Championship – helped keep the players aware of what was needed to prevent Sussex creating an even bigger shock by winning the match.
Without a birdie, birdie finish by Hayling's Toby Burden a first league defeat in two seasons under Roope's reign was the likely outcome.
The newly-crowned county champion is normally left at the back of the field. But promoted to number two in the order, Burden holed from nine feet on the par five 17 to level the match against Lee Drew.
He then drained a 17-footer on the last to earn what turned out to be the vital half on top of his point with Stoneham's Alext Talbot in the foursomes.
Hampshire had been down in all but two singles matches at the turn as the alarm bells rang loudly between the watching captain and his two appointed lieutenants.
Shanklin's Conor Richards, who is used to the heat at Miami's Barrie University, beat Steve Watts 5&4 in match three to make it 4.5-0.5.
But team-mate Jordan Sundborg lost on the last to Richard Leeves, having been three down at the turn in the top match, as the visitors' fightback began.
Texas Midland ace George Saunders lost by two to Lewis Gurr – having helped Richards to the first foursomes point, beating Leeves and Gurr 3&2.
Stoneham's Owen Grimes won his bottom match against rookie Jordon Russell 5&4 to make it 6-3 – but Sussex were up in the other three matches.
Past captain Martin Young and North Hants' Matt Wilcox had resumed their formidable foursomes pairing from the 2017 English County Finals to romp to a 6&5 win.
But having recalled Wilcox – in the absence of McKenzie and fellow Rowlands Castle members Darren Wright and Tom Robson – the former British Mid-Amateur Champion's vast knowledge of the course where Justin Rose blossomed as a junior, proved no advantage.
Wilcox also won the 17th courtesy of mistakes by Josh Davis having trailed by two with two to play.
Word came from the 16th that Talbot had lost 3&2 to another Sussex rookie Alfie Robinson. That left Wilcox needing to win the last to force a half to earn Hampshire the narrowest of wins.
He was left with a 20-foot birdie chance he could not convert to lose by one, after Young had done exactly the same in his game with George Goddard.
Luckily for Roope, because of their game points advantage, a draw against Surrey could see them win back to back South Division titles, unless the latter can inflict two very big defeats on Dorset and Kent.
A win at Addington Palace will guarantee them a trip to Bedfordshire, to face the North Division champions in the South East League Final, at The Millbrook, in October.
Hampshire make it two from two
Andrew Griffin reports...........
Hampshire made it two wins out of two in the South East League South Division after an 8-4 win over Kent at Redlibbets, close to the Brands Hatch motor racing circuit.
Any fears Hampshire would miss Billy McKenzie at the top of the order while the Rowlands Castle England squad player was playing in the French Amateur Strokeplay were quickly dismissed as Colin Roope's men whitewashed the hosts in the morning foursomes after hitting top gear.
Former captain Martin Young, from Brokenhurst Manor, and Rowlands' England Strokeplay champion at both men's and junior level winner Darren Wright combined to snuff out the dangerous pairing of former England Boys cap Tom Sherreard, who finished 19th at the 2008 Open at Royal Birkdale, and two-time Kent Champion Liam Burns.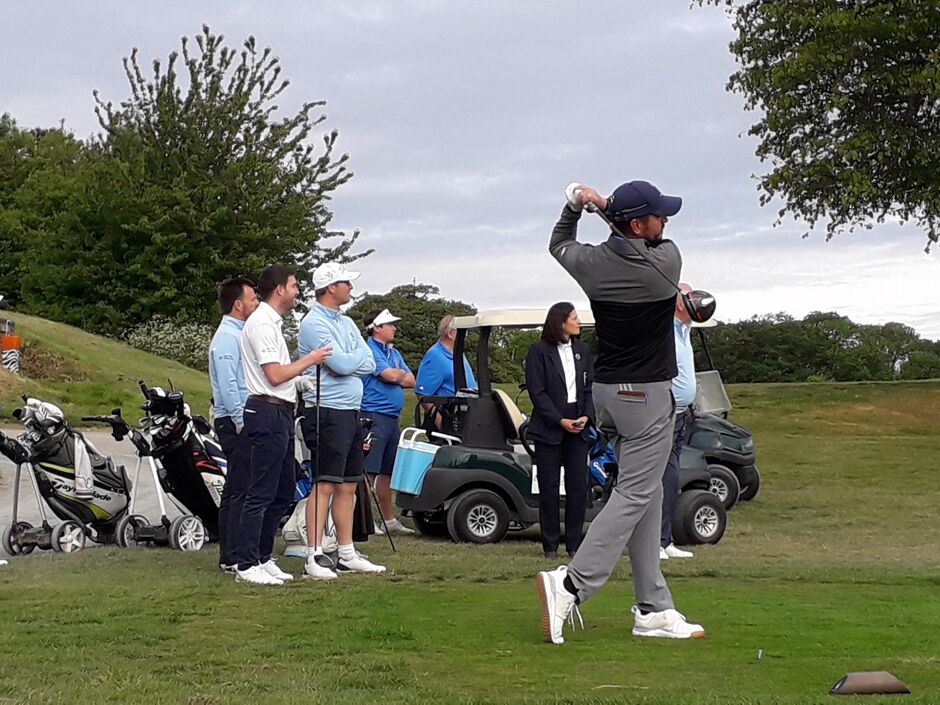 While they were closing out their match when two up after 17, reigning Stoneham's Hampshire, Isle of Wight and Channel Islands Amateur Champion Owen Grimes and Jordan Sundborg, from Shanklin & Sandown, romped to a 5&4 win over Josh Bristow and Jamie Guppy.
Ed Richardson was another former England international playing on his home course for Kent, having survived a brush with death more than 10 years ago after being diagnosed with a rare blood disorder.
But the Stoneham pairing of Ryan Moody and Alex Talbot were four up with three to play to make sure Roope's appetite for lunch was not spoiled by any late fightbacks.
That left George Saunders, returning from his fine first season in US college golf – he has been ranked No. 3 in the National Junior Collegiate Athletic Association rankings playing for Texas Midland – to help Rowlands Tom Robson, back from injury, win on the last against Mason Essam and Ben Quinney.
Roope, who has identified Hampshire's past foursomes record as being the area where the county could improve the most since taking over at the start of 2018, was delighted to win the morning session 4-0.
Roope said: "We arrived at Redlibbets on Saturday and even though we only played 12 holes, Alex Talbot and Ryan Moody had played a round there on Friday so we knew what to expect.
"It was a tight, undulating, tree lined course and with the wind on Sunday, we knew it was not going to yield a lot of birdies. So we played for par and let them make the mistakes – and our strategy worked perfectly."
Having digested his lunch though, there were still some uncomfortable moments before the points were secured.
Kent came out with nothing to lose and over the first seven holes, they had the upper hand in five of those eight singles games.
While Wright was playing at the top of the order, Saunders was paired with Richardson, the 2012 Hong Kong Amateur Champion in the third match.
Last year's West of England Amateur Champion did very well to beat the son of former England cricketer Peter Richardson, 2&1 – his opponent may be nearer 50 while Saunders is not even half his age – but it proved the winning point.
Wright closed out a two-hole win when Sherreard lost his drive on the last while Young was four up on Quinney with three to play in match five, meaning Saunders claimed the crucial seventh point.
Although Sundborg and Grimes were both beaten 3&2 by Burns and Guppy respectively, Talbot held out to win by one against Panting.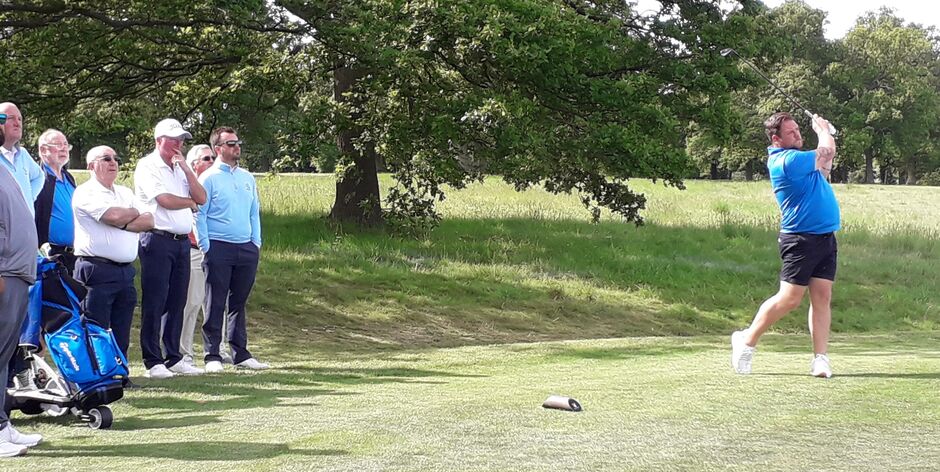 Clubmate Moody was last man out and even though Bristow's win by the same margin ensured Kent had halved the session, Roope's side's second win in a month sets up next month's home clash with Sussex.
Back-to-back South Division wins remain on course for the first time since 2002, when Hampshire also completed a hat-trick of successes in the South East League Finals to claim the Daily Telegraph Salver for a third-year running.
Click here for the Match scores.
Hampshire beat Dorset in SE Counties League
Andrew Griffin reflects on a winning start to the League Campaign.
Click here for the Match scores.
2018
Hampshire lose to Essex in SE Group Final.
Hampshire lost their Daily Telegraph Salver match to Essex by the narrowest of margins at Frilford Heath on Sunday (7/10).
The outcome of the match was not decided until the final green.
Hampshire win SE Counties League (South)
Hampshire halved their match with Surrey at Hayling Golf Club on Sunday (5/8) and thus won the League (South) title.
Hampshire now play Essex for the SE League title at Frilford Heath on Sunday 7th October.
Click here to see the League Table.
Hampshire beat Sussex ​ at Littlehampton
Hampshire produced a great team performance at Littlehampton to beat Sussex (8.5 to 3.5).
The match, played in sweltering conditions, was much closer than the scoreline suggests with many of matches going to the final few holes.
Sussex had the advantage for most of the morning until Owen Grimes and Sam De'Ath rescued half a point from their match and George Saunders and Conor Richards held on to win 1up. In the afternoon singles Conor Richards and Jordan Sundborg were literally blown away by their Sussex opponents but after much 'toing and froing' the remaining six singles all (eventually) went Hampshire's way.
A great team performance with everyone making a telling contribution to the win.
Click here to see the results sheet.
Hampshire's final SE Counties (South) League match is against Surrey at Hayling on Sunday 5th August.
Hampshire beat Kent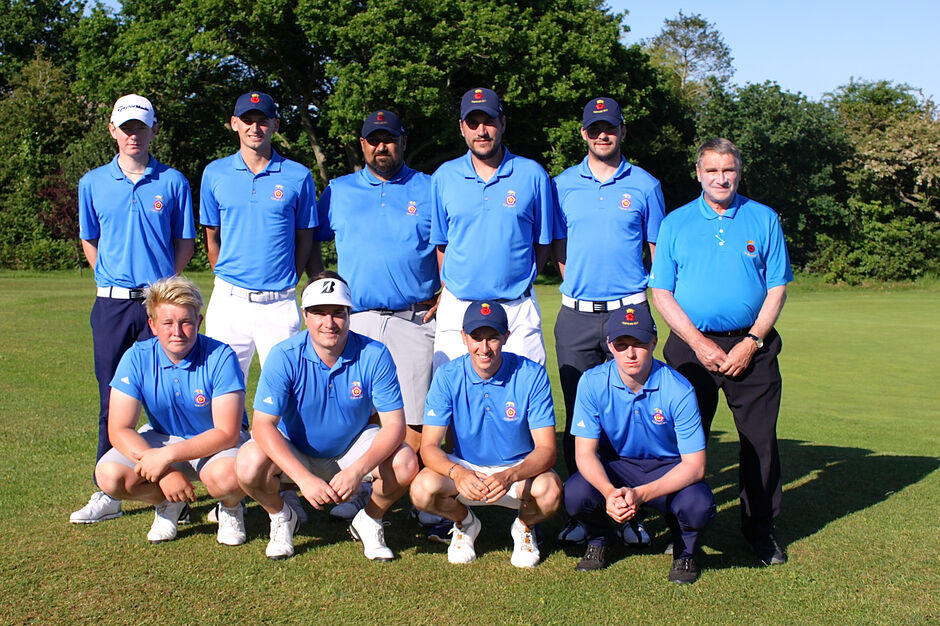 Back Row - George Saunders, Conor Richards, Colin Roope (Captain), Martin Young, Jordan Sundborg and John Moore (President).
Front Row - Jason Stokes, Tom Robson, Billy McKenzie and Jamie Markwick.
Hampshire cashed in after captain Colin Roope played his double joker on the Isle of Wight as they thrashed Kent 101/2-11/2 at Shanklin and Sandown.
After playing his get-out-jail card with the winning point against Dorset earlier this month, Roope has set himself the task of following his predecessor Martin Young leading the county to their first English County Championship victory in 21 years by winnng the Daily Telegraph South East League title for the first time since 2012.
And having two of the top college golfers on either side of the Atlantic available to play on their home course against Kent proved the top trump in Roope's hand.
He sent out Lander University's conference player of the year Conor Richards out at the top of the singles order after the hosts had handed out a rare 4-0 whitewash in the morning foursomes.
And the 2015 Hampshire Junior Champion showed how much he has improved after two years in South Carolina, with an imperious 29 over the opening nine holes on his home course against Liam Burns.
The match was quickly over as Richards wrapped up a 5&4 win to leave Hampshire just shy of the winning line – having helped Meon Valley's George Saunders run out 4&2 winners over the visitors' Dan Jones and Charlie Hickling in the final foursomes match of the morning.
And after Spanish Amateur Champion Billy McKenzie and his Rowlands Castle's clubmate Tom Robson had both been held for halves by Dan Brown and Max Jordan, respectively, it was Young, playing in the last game, who wrapped up the points with a 6&5 win over Dan Jones.
Kent were missing a couple of front line players but Hampshire were living up to their billing as English champions.
And none of the players left out on the course were in the mood to let their unbeaten record on the day slip.
Shanklin's Jordan Sundborg, who has helped Stirling University land a historic treble as Scottish, British and European college champions, was not in the mood to let Josh Bristow claim the scalp of the first Isle of Wight player to land the Hampshire Amateur Championship since 1939 after his win last summer.
Depsite feeling a little under the weather, his knowledge of the course he has played hundreds of times since he was five years old was always in his locker.
He kept the match all square on the front nine before claiming the 10th and retained that lead over the final two holes to claim his second full point of the day having teamed up with Young to beat Bristow and Jamie Guppy by one in the foursomes.
Saunders was three up at the turn against Guppy, who was swimming against the tide before the West of England Amateur Champion won by four on the 15th.
Roope held out for a 2&1 win in the battle of the over 35s against Danny Curtis, having won his foursomes match 3&1 agianst Curtis and Jordan.
That left his playing partner Jason Stokes, who was one down after 15 to claim the 16th and 17th to edge in front, only to hit a loose drive on the last which lost the La Moye ace the hole and earned Hickling a half.
It was Hampshire's biggest win in more than a decade and avenged the 10-2 defeat by Kent at North Hants two years ago.
Hampshire halved their opening SE League match with Dorset at Remedy Oak.