Seniors Archive
2019 Seniors EG Qualifier
Andrew Griffin previews........
SIXTH TIME LUCKY FOR DRAYTON AS HAMPSHIRE GO FOR A FIRST ENGLISH SENIORS FINAL APPEARANCE?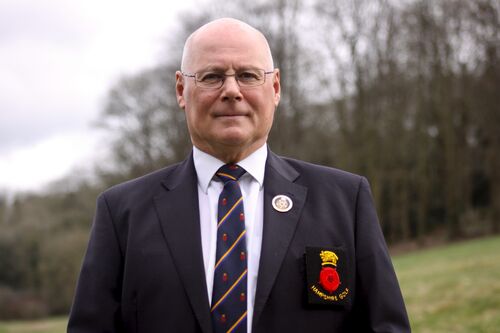 HAMPSHIRE will try to get the monkey off their back by finally qualifying for the English Seniors Finals when the South East Qualifier gets under way at East Sussex National, today.
The team managed by Hampshire Golf President Alan Drayton has never qualified for the English County Championship for the Over 55s since the competition was launched back in 2005.
Drayton, who became Hampshire President at the end of last year taking over from Blackmoor's John Moore after three years in the job, has been running the county seniors side since 2014.
He was himself a distinguished decathlete, competing in the Commonwealth Games and won a bronze medal at Edmonton in 1978 – a certain Daley Thompson took the Gold.
While his own golf game is as a steady single-figure handicapper, he knows what it takes to get good players to compete.
Drayton said: "During my spell in charge we have won the South Division three times, and the South East Seniors League Final twice – we have also won the Southern Foursomes.
"But we have never won the South East Seniors Qualifier – so it's fair to say it's an itch the whole team would love to scratch."
The first time Hampshire reached the South East League back in 2009, they relied heavily on the fact that the county golf union includes the Channel Islands as well as the Isle of Wight.
Indeed, they were able to count a World Champion in their midst – albeit it was Nigel Mansell the World Motor Racing Champion on both sides of the Atlantic, who was a member at La Moye.
While it did not help Hampshire lift the title, it did give the players an incredible fillip rubbing shoulders in the locker room with a World Champion, even from a different sport, and who on the day was not as a proficient driver as his opponent when it came to steering that white ball around the Dunstable Downs course.
But when Drayton sends out his team to tackle the ten other teams in the South East Group, he does have Alan Mew, the current Irish Seniors Champion as the first name on his teamsheet.
Mew, who has played on both the European Tour, and the Euorpean Seniors Tour, and regained his amateur status twice, may be in his mid 60s.But the Stoneham man, who has played for England Seniors in several Home Internationals, is still playing off scratch, and was too good for the rest of the international field in Ireland, back in May, at Belfast's Belvoir Park.
Mew, a three-time English Mid-Amateur Champion in the 1990s, won the Hampshire Isle of Wight and Channel Islands Amateur Championship twice in the same period.
The golfer raised in Trinidad and Tobago, who led Hampshire to the English Men's County Finals in 2010 by beating Essex by 20 shots at his Southampton club, is joined by fellow Stoneham member Richard Elmes in the six-man team.
Elmes also led Hampshire, Isle of Wight and the Channel Islands to the English County Finals in 2013, and captained them when they won the South East League in 2012.
The 2002 county champion plays off one and having missed out on the chance to play in the English County Finals at La Moye when Hampshire qualified that same year, it would be quite ironic if the 2017 Hampshire Seniors Champion got the chance to play for his county in this year's Seniors Finals.
Royal Jersey's one-handicapper Trevor Gray has competed in British and English Seniors championships over the past decade and is a very dependable team member who has played county golf at men's and seniors level for many years.
Mew and Gray have played in six South East Qualifiers each since 2012.
Meanwhile Elmes –who became just the fifth player to win the Sloane Stanley Challenge Cup at the county championships, and the county over 55s crown in 40 years two years ago – has played in the last three.
Hayling's Tim Gilbert, who plays off the same mark as Gray, played at Kent's Royal Cinque Ports for many years.
So he won't be afraid if the wind blows around the lengthy East Sussex National, which has hosted European Tour events in the past.
The squad is completed by Hockley's David Lawrence, also off one, and Test Valley's David Price, who is off three.
Price, Mew, Elmes Gray and Gilbert were in the Hampshire Seniors team that were crowned South East League Champions in 2017 when they beat Hertfordshire in the final.
Drayton added: "The key thing is for individuals to put behind them any problems on the course, and focus on what is to come, not what has gone.
"It's the old adage, you can't change what has already happened.
"We also have to manage expectations – and don't panic over the odd dropped shot. Everyone will have a bad hole somewhere over the two days."
The event, which began back in 2005, has been played over 36 holes since 2009. Sussex, the hosts on Tuesday and Wednesday are going for a straight hat-trick of victories after winning at Hindhead last year, and Middlesex's Fulwell in 2017, when Hampshire were fifth and third respectively.
The closest Hampshire have come to reaching the final was back in 2008 at Royal Wimbledon, when the event was played over 18 holes and they tied with Kent, who have qualified six times over the past 11 years.
But with five of the six scores that counted leaving the two counties tied on 389, Kent went through by virtue of having a lower sixth score, which was just one lower.
Drayton already has a road in Bishopstoke – the B3037 – named after him following his achievements in the decathlon, in Canada, in 1978.
If he can finally add a South East Seniors title – and a trip to the English Seniors Finals at Effingham, in Surrey, in October, they might have to come up with something grander.
2019
Hampshire beat Sussex at Bognor Regis.
Hampshire maintained their unbeaten league record with a 6-4 win against Sussex. The South-East Counties League (South) will now be decided when Hampshire play Kent at Liphook Golf Club on Thursday 5th September.
Seniors two from two after win at Army GC.
Hampshire Seniors off to a winning start at Broadstone GC.
2018 County Seniors v Jersey Seniors Match
Click here for details of the annual match.
HAMPSHIRE SENIORS IN 2017
After a very successful 2016 the challenge for this year is to qualify for EG County Finals at Berwick-on-Tweed in October. The Seniors Qualifier is at Fullwell on 18/19th July.
2016...........HAMPSHIRE ARE CHAMPIONS FOR THE FIRST TIME.
Hampshire are England Golf South Eastern Seniors League Champions for the very first time. A 7-3 win over BB&O at Hadley Wood saw Hampshire win the title.
SENIORS QUALIFY FOR LEAGUE FINAL
Hampshire drew with Kent at Wildernesse and now go forward to England Golf South Eastern League Final at Hadley Wood on Thursday 13th October.
SENIORS MAINTAIN RECORD
Hampshire Seniors maintained their undefeated league record with victory over Sussex at Lee-on-the-Solent yesterday.
The final margin was 7-3.
Click here for the match results.
The final League match is against Kent at Wildernesse on Thursday 1st September.
SENIORS DEFEAT DORSET AT ALRESFORD
Hampshire Seniors continued in their winning ways with victory over Dorset at Alresford Golf Club.
Click here for the match results.
The next SE Counties League match is against Sussex at Lee-on-the-Solent GC on Thursday 25th August.
The final match is against Kent at Wildernesse on Thursday 1st September.
HAMPSHIRE OFF TO A WINNING START
Hampshire Seniors got their SE League season off to a winning start by beating Surrey (6.5 to 3.5) at Royal Mid-Surrey GC yesterday.
Click here for the match results.
The next SE Counties League match is against Dorset at Alresford on Monday 25th July.
HAMPSHIRE WIN QUALIFIER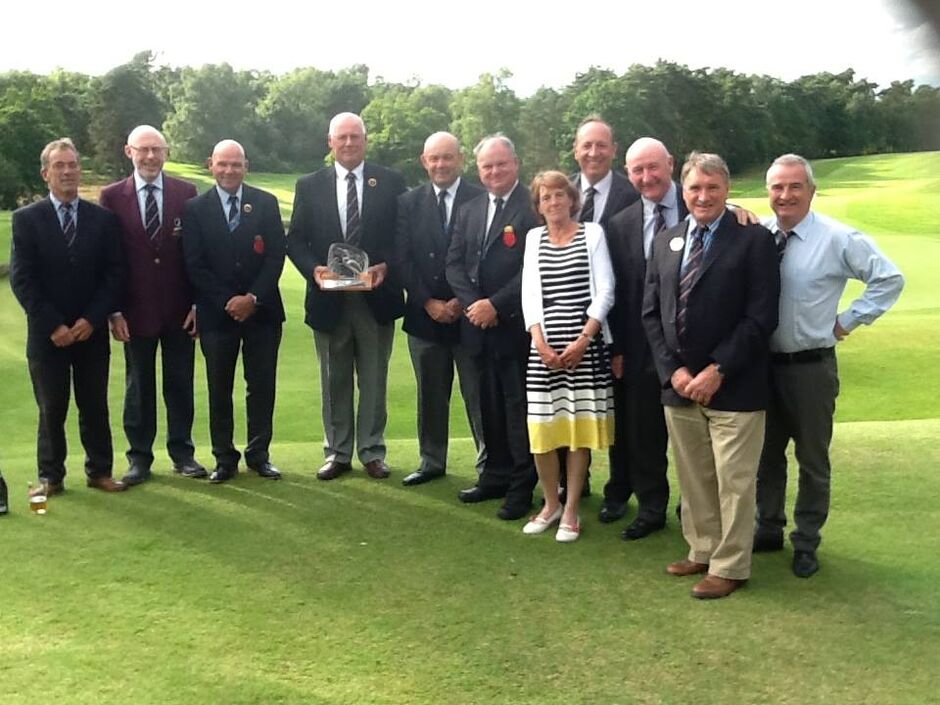 The Hampshire Seniors Team got its competitive season off to a flying start by winning the Southern Counties Seniors Foursomes Qualifier at Liphook Golf Club (30/6).
The Hampshire team finished ahead of Sussex, BB&O and Surrey in the four cornered clash.
The Hampshire Team now goes forward to the Southern Counties Finals to be played at Haverhill GC in Suffolk on 27th September.